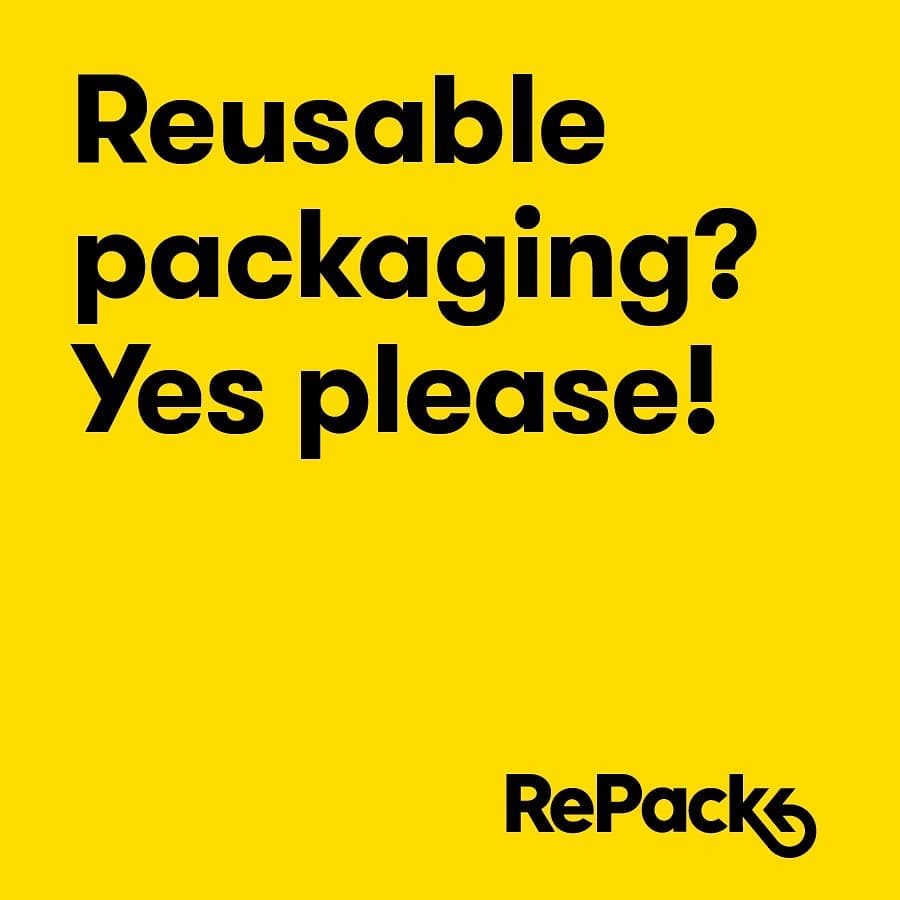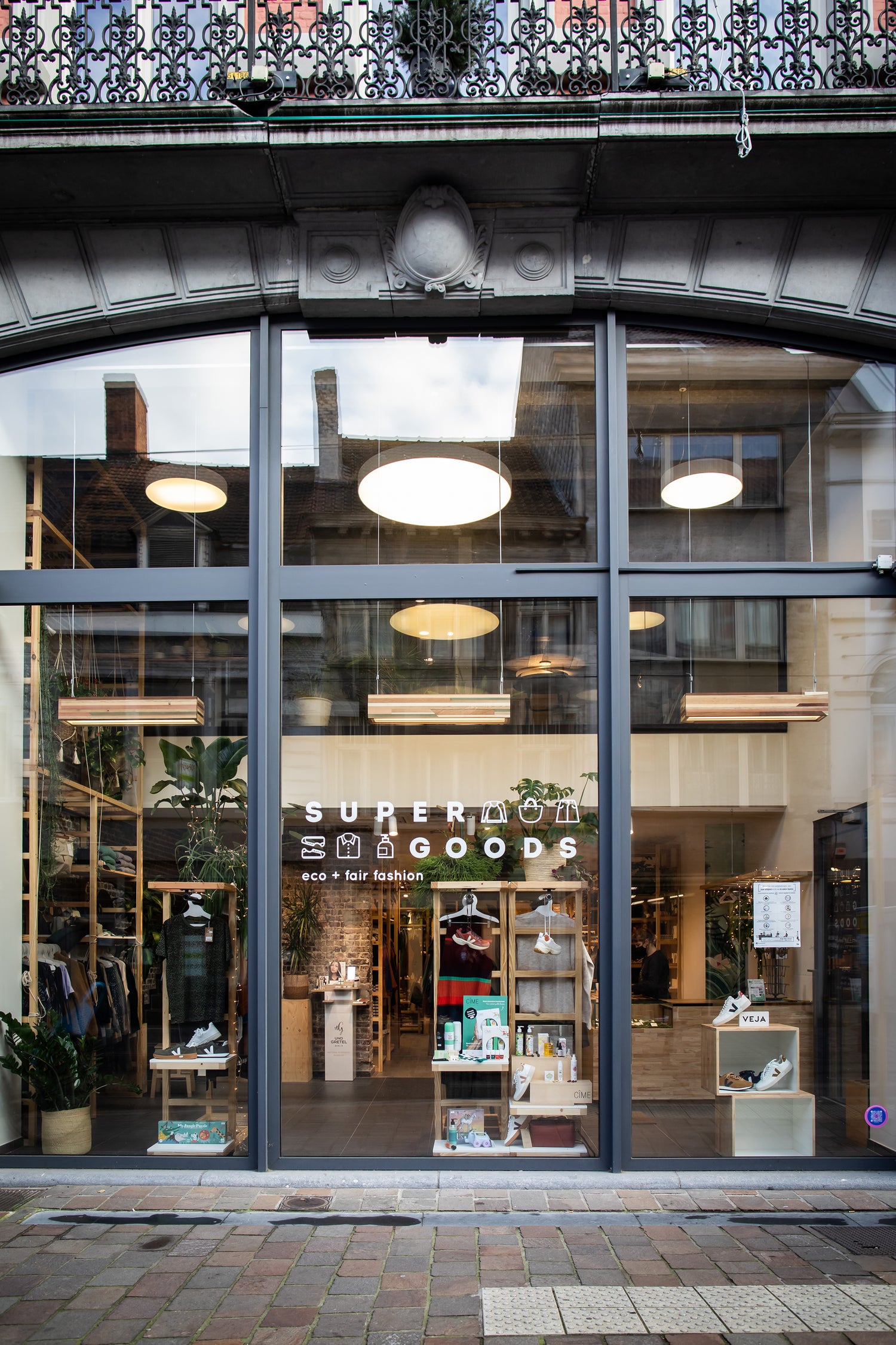 3 citytrips tijdens de paasvakantie: deel 2 Gent
Zoek je nog een leuke bestemming voor een dagje in België? Gent is altijd een leuke keuze, ook omdat er zo veel groene en duurzame hotspots zijn!
Beginnen kan je bij Supergoods Gent op de Brabantdam nummer 63. Hier vind je zowel een brede collectie voor vrouwen als voor heren. Supergoods Gent is hét adres voor duurzame denims, sneakers, maar je kan er ook ons cosmeticagamma vinden, en zelfs een kleine collectie voor kinderen: zowel kleding als speelgoed.
Supergoods Gent
In de buurt van de Brabantdam vind je echter nog heel wat andere leuke adresjes::
Atelier Content: de flagship store van het luxueuze Belgisch schoenenmerk, voor haar.  
La Femme Garniture: kleurrijk en tijdloos breigoed, gemaakt in België. 
Madame Panier: Unieke handgevlochten manden met een verhaal.
Atelier Content
Think Twice, de bekende tweedehandskledijwinkel, vind je op de Brabantdam, maar ook op de Nederkouter en Ajuinlei. Bij Zusse kan je tweedehandskledij voor kinderen scoren.
Think Twice
Om te gaan eten
Na het shoppen is het tijd om te pauzeren natuurlijk. Er is veel keuze in bio, veggie en lokale lunchzaken in Gent, of hotspots waar je ook kan dineren. Zoals daar zijn:
Vandekerckhove & Bar: koffiebar van branderij Vandekerckhove met bio en fairtrade koffie.
O'yo: vegetarisch en vegan ontbijt, brunch of lunch.
Lokaal: een leuk veggie restaurantje met verse lokale groenten
Viernul:vier Café, bij de Vooruit: legendarische spot met vegetarische dagschotel.
Faja Lobi: wereldkeuken en B&B, zet zich in voor herbebossingsproject in Congo. 
Madam Bakster: vegan en suikervrije patisserie 
Kultur: artisanale bakkerij met vegan opties 
Chambelland: bio en van nature glutenvrije bakker en patisserie.
Voor overnachten in de buurt kan je boeken in het duurzame Yalo Hotel op de Brabantdam, waar ook een leuke cocktailbar is.
Yalo Hotel
Nog meer om te ontdekken in Gent
O uit eten te gaan raden wij onder meer Ferri aan, verfijnde vegetarische en veganistische keuken met een sharing concept. Le Botaniste is een fijn vegan restaurant, net zoals Soul Kitchen. Epiphany's Kitchen is ook een interessant vegan restaurant. En bij Lousbergmarkt of Knol & Kool kan je lokale producten kopen of ook lunchen.
Mie Vie is een vegan Bakker. Er zijn ook biologische wijnbars met een ruime keuze aan natuurwijnen: Edelrot of Ona.
Of wat dacht je van een bezoek aan de Oxfam bookshop voor een keur aan tweedehands boeken? Of Lost In Pablos: eerlijk geproduceerde herenkleding op maat, zoals kostuums, een uniek concept in België. Fann is ook een fijn adres voor tweedehands kleding, en La Fille d'O voor duurzame lingerie en slow fashion. En tot slot nog een fair fashion adresje: bij Mieke vind je Non Evil Fashion voor haar.
Veel plezier in Gent!