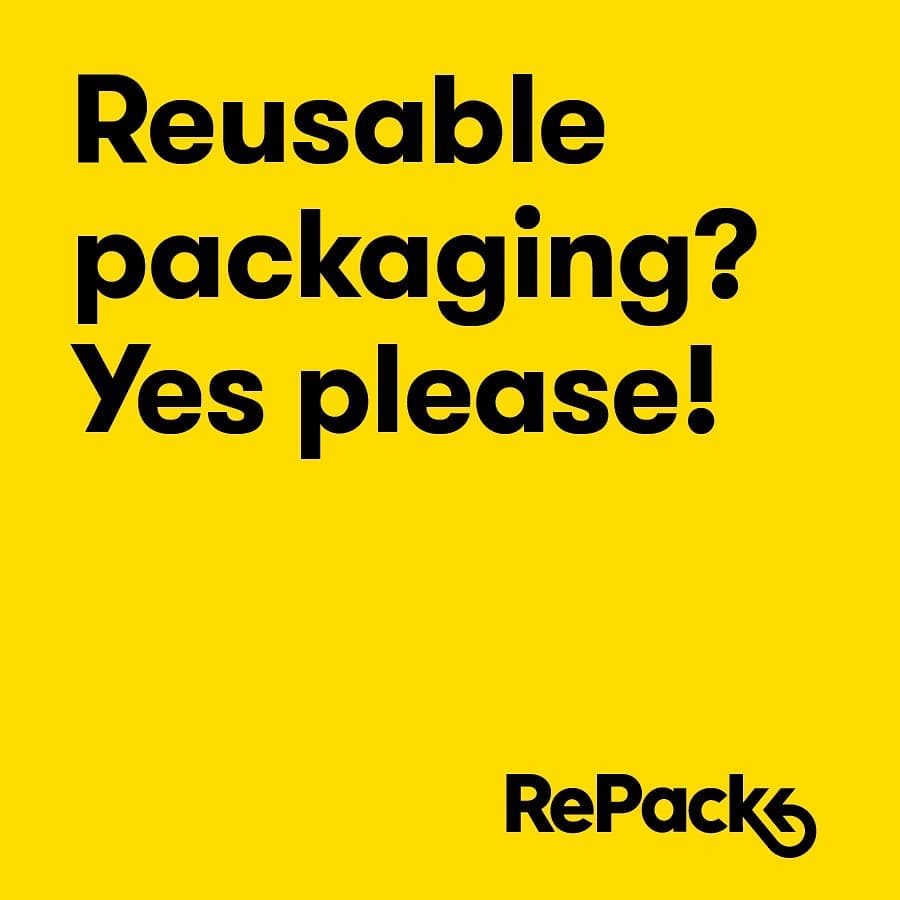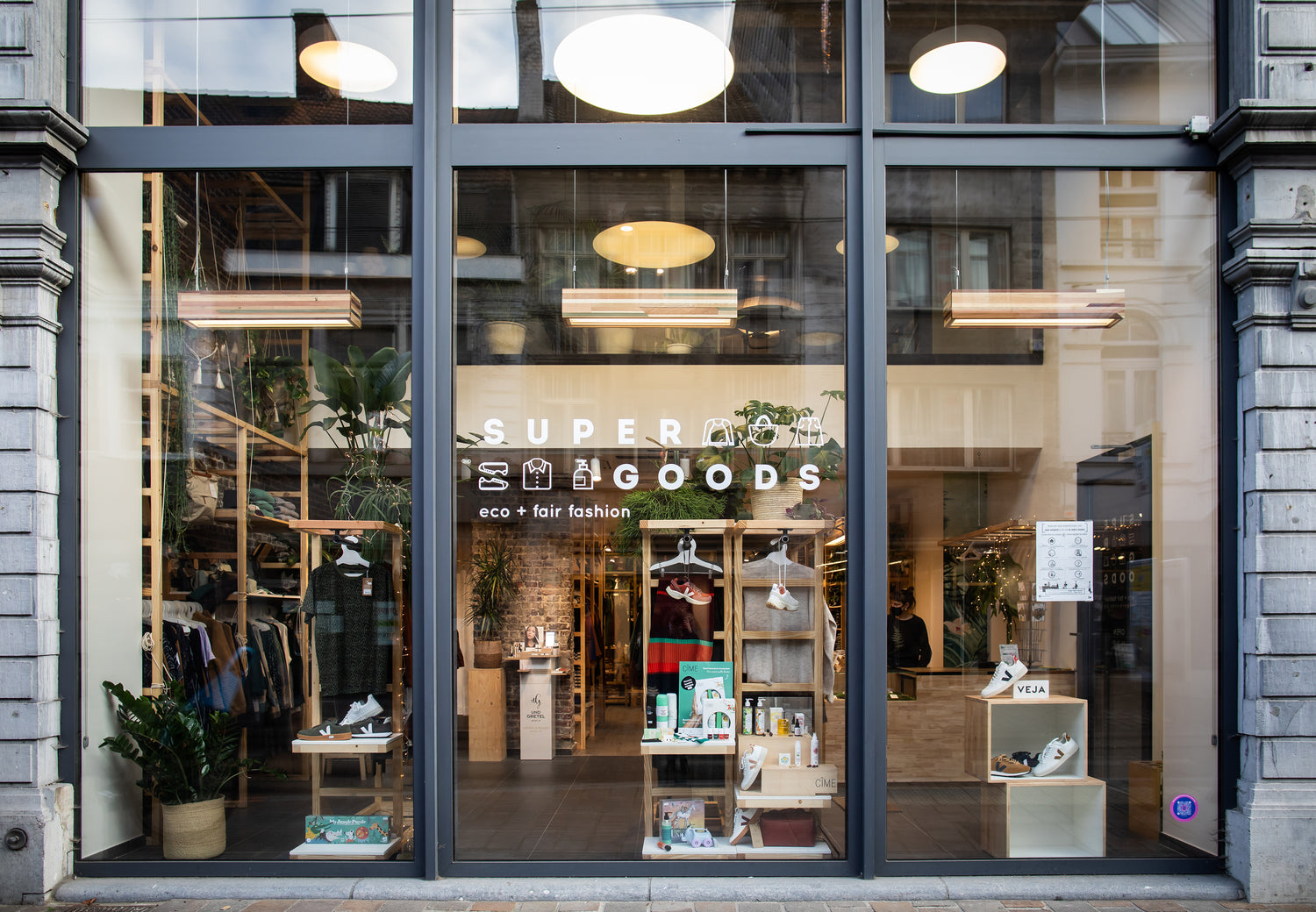 Tijd voor bubbels, want Supergoods Gent bestaat 5 jaar!
Wist je dat Supergoods Gent al 5 jaar open is? Eigenlijk was de officiële feestdag al in augustus, maar door de coronaregels konden we helaas geen manier vinden om een glaasje heffen met onze klanten, familie en vrienden. Maar we maken het wel goed hoor, want het eerste weekend van oktober is het groot feest bij Supergoods Gent en in onze andere winkels onder de titel 'Good Vibes Weekend'. In dit blogbericht kan je in ieder geval een kort samenvatting vinden van het verhaal van Supergoods Gent, van Olga Van Genechten.
Zoals jullie misschien al weten, opende de eerste Supergoods store in 2012 in Mechelen. De tweede winkel opende 4 jaar later, in augustus 2016, in Gent door Olga Van Genechten, actief in fair fashion, een modeontwerpster en vroeger vooral actief bij schoenenmerken. 
Olga heeft van haar winkel in Gent een vaste waarde gemaakt en ook een duidelijke must op de fair fashion route in Gent, die door veel mensen gevolgd wordt, ook van ver buiten Gent. Het is duidelijk geworden dat de winkel haar eigen publiek heeft gewonnen met de leuke en laagdrempelige fair fashion collectie voor haar en voor hem.
Vorige jaar in november verhuisde Olga haar winkel naar de andere kant van de straat, naar een grotere pand om meer plaats te kunnen aanbieden aan de klanten en op die manier het shoppen aangenamer te maken, ook tijdens drukke piekuren in de weekends. Zeker ook een meerwaarde de laatste maanden, omdat afstand houden de norm was. Deze beslissing, ondanks de moeilijke periode, was achteraf gezien heel duidelijk de juiste.
Olga verwelkomt haar klanten altijd met een warme glimlach en ze kan ook heel veel informatie geven over de duurzame materialen, handige tips geven over onderhoud en vertellen over de productieomstandigheden.
In Gent kan je het brede gamma van Supergoods shoppen voor haar en hem en ook het cosmeticagamma, accessoires... Maar er zijn ook wat extraatjes voor de klanten: een collectie voor de mini's met bijvoorbeeld Organic Zoo en Dedicated en ook wat duurzaam speelgoed, een unieke collectie van het Gentse Studio Ama.
Voor de gelegenheid van het 5-jarig bestaan van Supergoods Gent heeft Olga voor ons 5 tips meegegeven over duurzaam shoppen en over je eigen duurzame stijl:
Vraag je op voorhand af: 'Wat heb ik nodig?' en 'stick to the plan'. Wat en hoeveel je nodig hebt is natuurlijk subjectief, de ene denkt al meer nodig te hebben dan de andere, maar probeer geen zaken te kopen die je al in veelvoud hebt of die niet matchen met je levensstijl, want dan zal je ze uiteindelijk nooit dragen.
Miskopen of kasthangers wil je zeker voorkomen. Bedenk daarom op voorhand welke stuks je nodig hebt om meerdere combinaties te maken met wat jij al in je kast hebt hangen. Neem eventueel zelfs enkele mee waarmee je wil combineren. Denk er ook aan je steunzolen mee te nemen als je schoenen gaat kopen.
Check de wasvoorschriften en onderhoud. Bekijk de labeltjes even of vraag uitleg. Als je er niet van houdt je schoenen te poetsen en je fietst dagelijks een eindje is het misschien beter een donkerdere kleur te nemen. Wol en zijde kan je niet zomaar bij de rest in de machine steken. Als het teveel inspanning van je vraagt, ga je ze uiteindelijk misschien minder dragen.
Bedenk voor jezelf wat jij belangrijk vindt. Wil je vooral natuurlijke materialen kopen? Of gerecycleerd? Koop je uitsluitend vegan? Ga je voor tweedehands om je voetafdruk te verminderen of wil je net dat je aankopen de industrie stimuleren om verder te verduurzamen? Waar doe je goed aan? Wat is de impact van je aankopen? Soms moeilijk te zeggen, het is geen zwart wit verhaal. Weet je niet goed waar te beginnen of zie je door de
bomen het bos niet meer, raadpleeg dan apps zoals Goodonyou of Cosh en weet dat alle kleine beetjes helpen bij de vele uitdagingen.
Stel vragen, ook als je bij winkels zoals Supergoods winkelt. Zo weet jij wat je koopt en kunnen wij beter inschatten waar onze klanten belang aan hechten.
Zet je aanwezig op ons Facebookevenement en blijf op de hoogte van nieuwtjes rond ons Good Vibes Weekend!
Foto's © Ellen van den Bouwhuysen