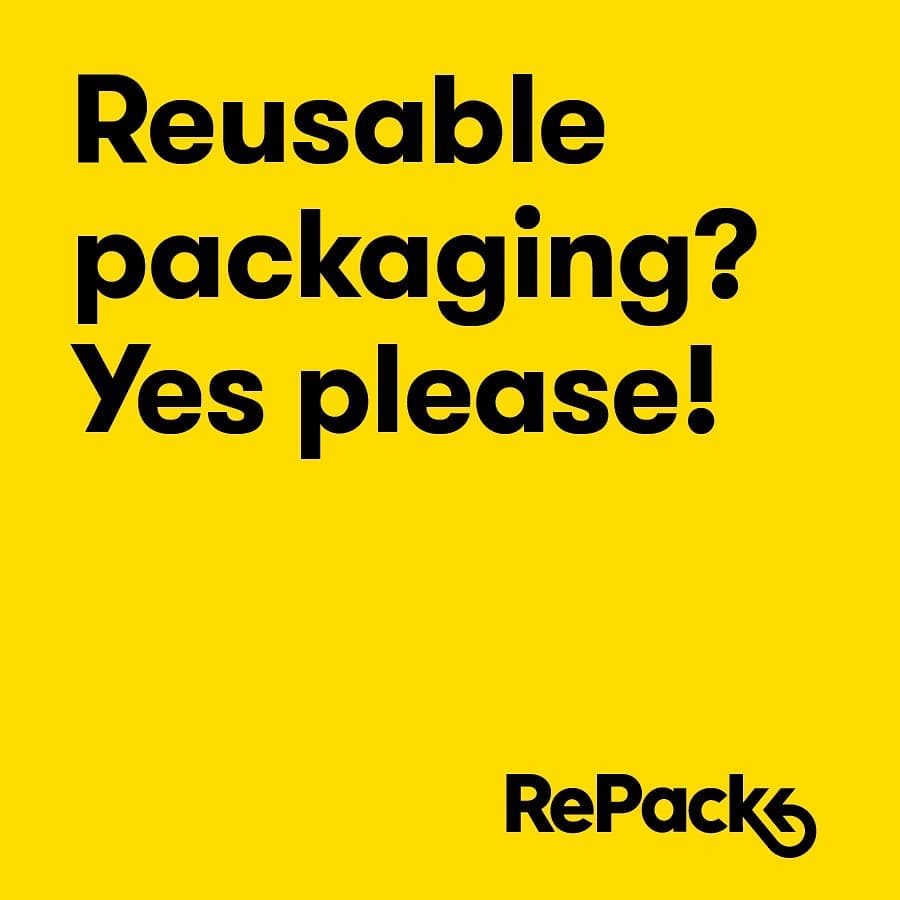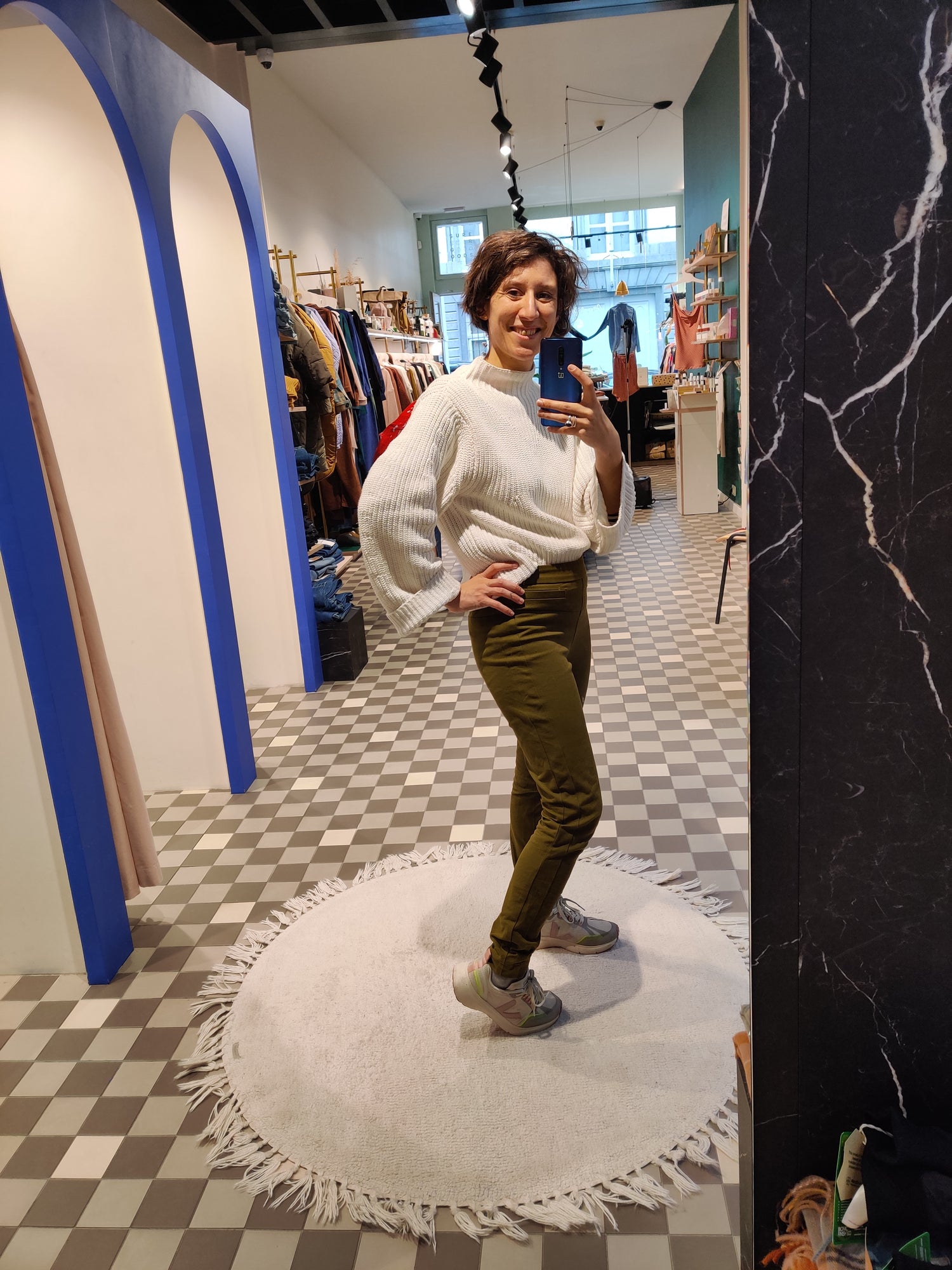 Kaat deelt haar favorieten uit de herfstcollectie
Vandaag stellen we je graag Kaat en haar favorieten voor uit onze herfstcollectie. Kaat is shopmedewerker in Antwerpen en heel erg bezig met duurzame mode. Ze deelt dus met veel plezier haar tips met onze lezers!
Get to know Kaat!

"Ik ben Kaat, ik werk bij Supergoods sinds de Antwerpse vestiging opende. Ik ben gek op lezen, je zal me nooit zien zonder koffie en ik hou er van de juiste persoon aan de juiste outfit te helpen."
Favoriete merk bij Supergoods: Lanius
Jouw tip voor een duurzame stijl: Experimenteer! Durf eens twee dingen te combineren die op het eerste zicht niet bij elkaar passen. Probeer eens een nieuwe kleur of andere snit en verras jezelf.
Wat staat er nog op je wishlist? De Fjällsjö parfum van Björk & Berries
Welke groene hotspots bezoek je graag in Antwerpen? Spritz, heerlijke Italiaanse gerechten die allemaal vegan zijn. Spritz heeft een jonge, gepassioneerde kok die je echt in de watten legt.
KCA Madeline sjaal €49,95
"Wat was ik blij toen KCA ook een lijn voor vrouwen begon te maken. Dit merk is al langer heel populair bij mannen omdat ze de perfecte balans tussen formeel en casual weten te vinden. Ook hun vrouwenkleding is prachtig en wint steeds meer fans. De Madeline sjaal is van gerecycleerde polyester en ongelofelijk zacht, ik draag 'm dan ook dagelijks. De zachte kleuren zijn flatterend en combineren gemakkelijk met bijna elke winterjas."
ARMEDANGELS Alaani top oatmilk €59,90
"De Alaani is een slimme basic die er in veel kleuren is. Zelf ben ik altijd op zoek naar kleding die overal bij kan (scheelt nadenken in de ochtend), en daar is dit truitje heel geschikt voor! Het staat vrouwelijk met een hoge mom jeans, stijlvol met een rok of je draagt 'm voor extra warmte onder je wintertrui. De Alaani is van 100 % zachte katoen en heeft een subtiele ribbel en een halfhoog kraagje."
Kings of Indigo Christina jeans black €109,95
"De Christina is een klassieker bij de Supergoodsfans. Velen bestellen deze broek opnieuw en opnieuw en ook ik sluit me aan bij de fanclub. Deze high waist skinny is gemaakt van organische katoen en bevat slechts 1% polyester,  daardoor sluit ze perfect aan en zit ze erg comfortabel."
Kings of Indigo Hissa jumper €149,99 + Lanius trousers dark green moss €119,90 + Veja Condor natural babe jaune fluo €145
"De Hissa is groot, wit en 100% katoen , dus ontzettend zacht. Ik draag ze graag los met een legging of een skinny, of ingestopt in een broek met hoge taille. Dit is de trui die ik dit seizoen niet meer uittrek. Door de roomwitte kleur combineert ze gemakkelijk en is ze een goede afwisseling voor alle donkere winterkleuren in mijn kast.
Lanius maakt prachtige kwaliteitskleding. Op deze mooie olijfgroene broek was ik meteen verliefd. Vergeet de legende dat een legging geen broek is, deze slim fit trousers bewijzen met gemak het tegendeel. Ze zijn van een beetje dikkere kwaliteit waardoor ze ontzettend comfortabel zitten. Mijn man heeft al lang door dat deze broek met een oversized trui mijn uniform is voor de aankomende winter.
Officieel is de Veja Condor een loopschoen maar daar vind ik deze Veja's te mooi voor. De frisse kleuren maken ze tot mijn absolute favoriet. Deze schoenen zijn super comfortabel, ik draag ze voortdurend in de winkel en heb nooit last van mijn voeten. Ik vind het ook prettig dat ze vegan zijn. Veja presenteert de Condors zelf trots als de eerste post-petroleum hardloopschoen. Er zijn gerecycleerde pet-flessen in de schoen verwerkt, en onder meer ricinusolie en suikerriet."
Wolvis sjaals €122
"De Wolvis sjaals zijn pure luxe en een echte eye catcher met hun prachtige kleurencombinaties en heerlijke merinowol. Het Belgische merk maakte dit seizoen een dromerige collectie die naar Belgsiche bossen verwijst. Ik weet zeker dat deze sjaal bovenaan staat op vele kerstlijstjes."
Zokk'n single socks €11/sok
"Nog een Belgisch merk en nieuwkomer in onze winkel zijn de Zokk'n, single sokken in speelse kleuren die je kan mixen en matchen zoals jij het wil. Ik heb er een hekel aan als mijn sokken niet bij elkaar passen en voor dat probleem heeft bedenker Nadia dé oplossing gevonden. Een perfecte vervanger voor mijn collectie grijze sokken die wel bij elkaar passen maar ook heel saai zijn."