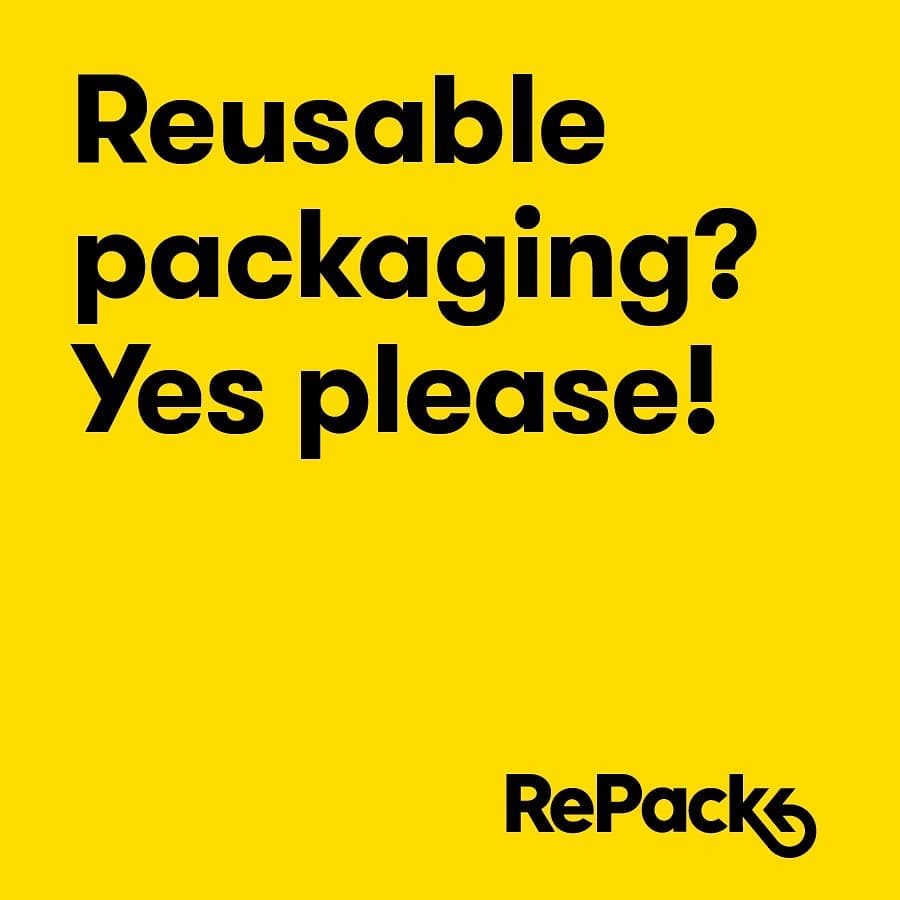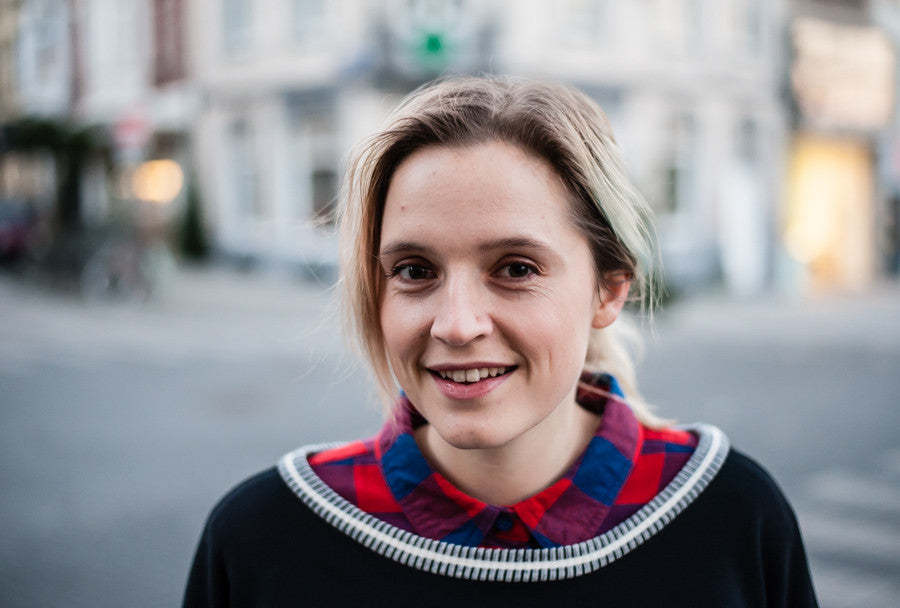 Goede voornemens van Fair Fashionista's
Yep, we schrijven bijna 2017. Misschien is dit hét moment om iets te veranderen in je leven. Velen onder ons hebben de intentie om duurzamer om te gaan met mode, kleren en shoppen. Hoe pak je dat aan? We vroegen enkele bloggers en fair fashionista's of zij zelf goede voornemens hadden, en dat blijkt wel zo te zijn. Minder maar beter shoppen, herstellen, lenen, swappen - ze doen het allemaal. 
Unieke stuks overnemen
"Eerst en vooral wil ik mijn kleerkast eens grondig opruimen, een uitpuilende kleerkast maakt het 's morgens toch alleen maar moeilijker. Nadat ik beslist heb wat écht weg mag, vraag ik altijd eerst aan vrienden en familie of ze iets willen. De rest gaat dan gewoon naar tweedehandswinkels. In 2017 probeer ik ook zo veel mogelijk events zoals REFASHION, of andere swaps mee te pikken, unieke stuks overnemen die in andermans kasten toch blijven hangen, hell yeah! Wie weet vind ik zelf leuke basics die je zelf kunt pimpen met pompons, patches, etc. 
Daarnaast wil ik beter zorg dragen voor de kledingstukken die ik nu al heb, zodat ze extra lang meegaan. Hierdoor moet je stuks ook minder snel gaan vervangen. Dit jaar had ik al beslist om anders te gaan kopen en in 2017 wil ik die trend verderzetten door helemaal af te stappen van het fast fashion proces. Dit betekent voor mij dat ik dus minder en bewuster ga kopen. Het doel voor mijn "nieuwe" kleerkast is dan ook nieuwe, duurzame stuks te combineren met hippe tweedehands schatten. Helemaal niet saai dus!"
Kleren leren herstellen
"Volgend jaar zou ik graag kleren leren herstellen. Ik heb ook al de perfecte persoon gevonden om me hierbij te assisteren: mijn oma! Momenteel worden mijn herstellingen nog maar al te graag doorgeschoven, maar in 2017 zou ik graag zelf leren werken met naald en draad. Van zodra ik dit onder de knie heb, wil ik me ook wagen aan bepaalde stukken uit mijn garderobe die een tweede leven kunnen gebruiken. De kleurrijke patches in jullie webshop hebben me geïnspireerd! Ik kijk er al naar uit om creatief aan de slag te gaan met kleren die ik anders zou afstaan."
Naomi, blogger, Dress Your Life
Five-piece French wardrobe
"In 2017 werk ik aan mijn five-piece French wardrobe: een kleine kleerkast bestaande uit degelijke basics die eindeloos te combineren zijn, geïnspireerd op de tijdloze stijl van de Parisiennes. Door het aantal stuks te beperken, kan ik investeren in duurzaamheid en kwaliteit, waardoor ik ook minder vaak iets nieuws nodig heb. Al is vijf wel héél weinig..."
Waltrui, blogger, Waltrui
Meer investeren in betere stukken, of lenen
Meer investeren in duurdere designer stukken. 
Meer dingen lenen in plaats van kopen.
Investeren in multifunctionele stukken.
Yana, fair fashion styliste, Femme Collective
Grote schoonmaak houden in mijn kast, swappen met vriendinnen
"Jaar na jaar ging ik goede voornemens uit de weg: jaaropdrachten die je na een maand al weer opgeeft zijn nu eenmaal niks voor mij. Toch zijn er elk jaar dingen waar ik aan wil werken, aan mezelf en mijn gedrag. Dit jaar focus ik me op mijn kleerkast: het verduurzamen van mijn kledij en schoenen staat bovenaan mijn mentale 'to do'-lijstje. Ten eerste wil ik een grote schoonmaak houden in mijn kast. Alle schoenen, sjaals, t-shirst en dergelijke die ik al een jaar niet heb gedragen gaan op een aparte stapel. Daarin selecteer ik wat ik wil hergebruiken (upcyclen van kledij kan super leuk zijn), wil weggeven (de kringwinkel zal dankbaar zijn) en welke kleren ik wil 'swappen' met vriendinnen. Dat swappen doen we elk jaar wel eens: je oude kleding ruilen voor de miskopen van vriendinnen is niet alleen een leuke activiteit, je houdt er ook nog wat aan over! Als laatste wil ik in 2017 geen nieuwe kleding kopen van niet-duurzame merken. Ik focus mij dit jaar op duurzaam, kwalitatief en fair geproduceerd. Een moeilijke opdracht, maar ik ga er voor!"
Zoë, blogger, Zolea
Mijn kleerkast wapenen op lange termijn
"Mijn goed voornemen is vooral om te blijven dezelfde weg op te gaan: minder verleid worden door hippe hebbedingen en mijn kleerkast wapenen op lange termijn. Oude kleren met foute labels niet weggooien, maar bij nieuwe kleren resoluut gaan voor wat juist is. Anderen niet met het belerend vingertje op de stikfouten in de textielindustrie, maar hen meesleuren naar mijn favoriete Gentse adresjes. Ja, dat wordt mijn goed voornemen: veel gaan shoppen met vriendinnen, zonder daarom altijd zelf iets te willen kopen.
Ha, en veel Tony's Chocolonely eten. Dat ben ik ook van plan."
Sarah, freelance-journalist en fair fashionista, Ontketening, Inspiratiegids eerlijke mode
***
Dat waren ze, de goede voornemens van onze favoriete fair fashionista's en bloggers. Heb je ook plannen om je garderobe duurzamer te maken? In onze blog en in onze winkels geven we in 2017 extra aandacht om te helpen duurzamer met kleren om te gaan. Met als ultieme doel: een mooiere, groenere kledingstijl, binnen uw budget.