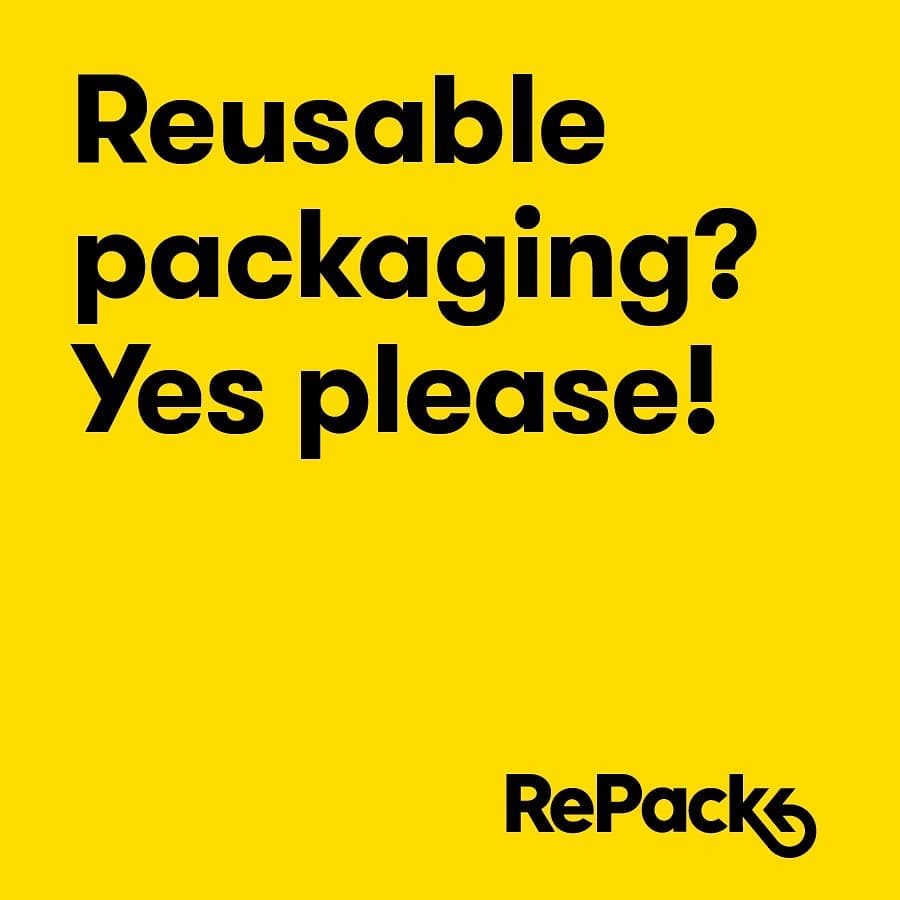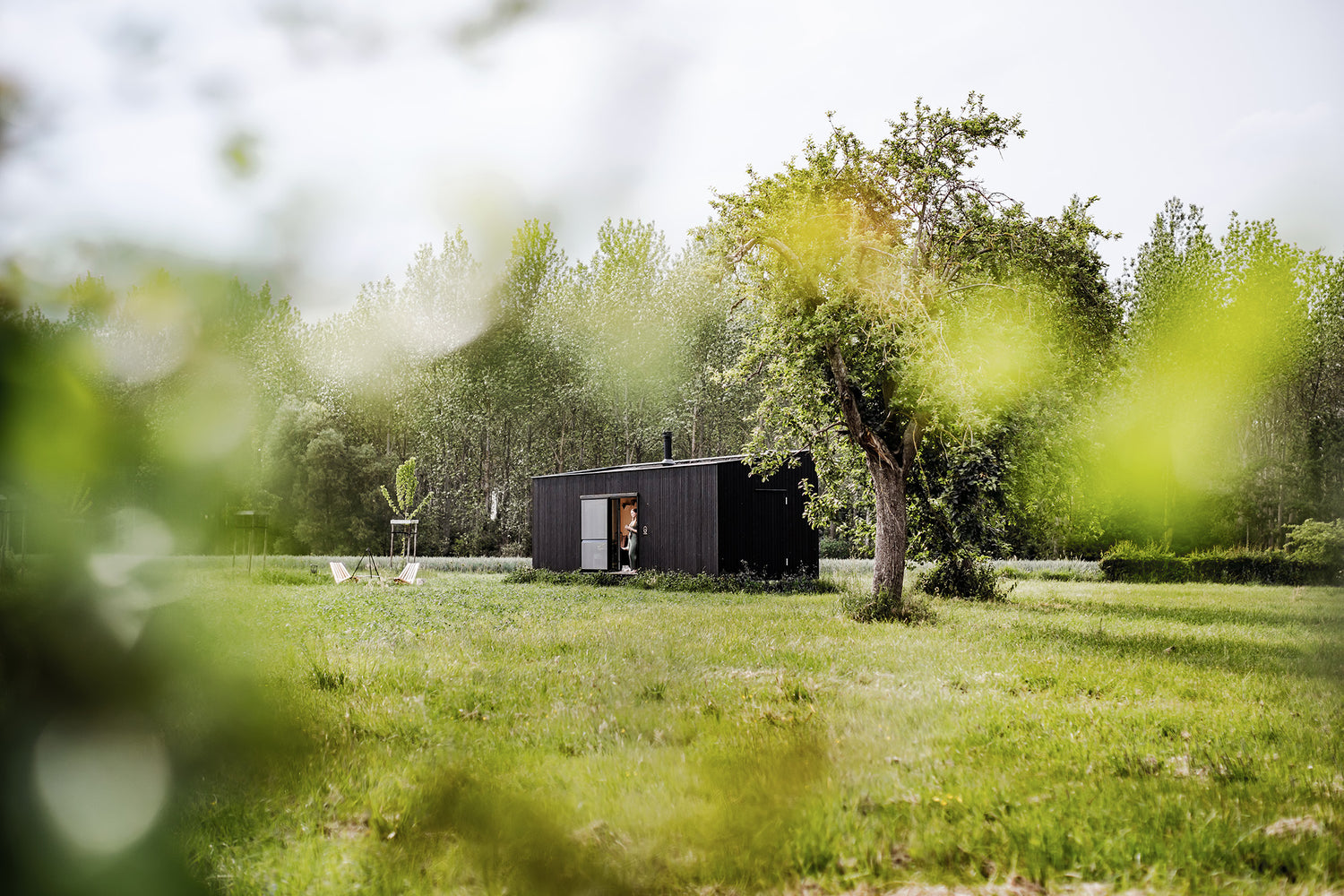 Alternatieve vakantieverblijven met een duurzaam kantje
Ben je nog op zoek naar een vakantieverblijf voor jezelf, je familie of je vriendengroep deze zomer? Wil je een duurzaam alternatief voor een hotel of een klassiek vakantiehuis vinden? Er zijn een heleboel leuke vakantieplekken om uit te kiezen, zowel in België als ietsje verder weg. Wij lijsten alvast enkele fantastische adresjes op.
Tekst: Jill Tersago, @ginjilly, werkt als auteur, redactrice en blogger. 
Foto's: Slow Cabins, Campspace, B&B De Groene Weg

Green Key label

Heb je al gehoord van het Green Key label? Dat is een internationaal erkend ecolabel voor adresjes die werken rond toerisme en vrijetijdsbesteding. Plekken waar je kan overnachten en/of iets kan eten kunnen het Green Key label krijgen door zich in te zetten om zo duurzaam mogelijk te werken. Het label
wordt in zo'n 60 landen gebruikt, van België tot Zuid-Afrika. Meer dan 3600 adressen (hotels, campings, vakantiecentra, restaurants enz.) hebben het label al behaald. Wil je dus zeker zijn dat je ergens boekt waar men met het welzijn van de planeet bezig is, kijk dan uit voor het label. Op de website van Green Key kan je de lijst met locaties raadplegen.

Zet eens een tent op

Voor wie avontuur of ontspanning zoekt in de natuur en nood heeft aan een plek om even offline te gaan, is kamperen hét antwoord. Er zijn zoveel manieren om te kamperen: comfortabel glampen, tot rust komen in een basic tentje langs een kabbelende rivier of met de hele familie op een camping aan zee staan. Wie kampeert, spendeert veel tijd in de buitenlucht en zit minder op een scherm. Ben je bovendien een dierenvriend? Wat dacht je van je tent eens op te slaan bij een Belgische boer! Via de website van Campspace kom je snel terecht op je favoriete kampeerplek.

Campspace camping in Salland, NL


Huisje Tuintje Boompje

Eerder op zoek naar een thuis weg van huis? Een plek die voorzien is van alle benodigdheden? Waar je kan schuilen als het Belgische zomerweer weer onbetrouwbaar blijkt? Een vakantiehuisje boeken met je familie of vriendengroep is altijd een schot in de roos. Maar kan je tussen de vele bomen het bos niet meer zien? Wil je zeker zijn dat het huurhuisje te midden van de natuur staat, en niet langs een drukke weg? Via Natuurhuisje.be vind je vast een leuke plek! Van hutjes tot villa's, afgelegen in the middle of nowhere of in een gezellig dorp, op de website vind je heel wat pareltjes om te verblijven in Europa.


Ter land, ter zee en in de lucht

Vind je een tent net iets te klein en een vakantiehuis te groot? Ga dan voor een formaat dat ertussenin ligt. Het concept van tiny houses blijft populair! Ook daar is er veel variatie te vinden.
Fans van minimalisme en prachtige vergezichten kunnen terechbij Slow Cabins (locaties in Hageland, Haspengouw, Noorderkempen, Vlaamse Ardennen, Pajottenland) of bij Ferme Koer in Binkom.
Of klim in de Kempen in een van de boomhutten van Treelodge. Overdag ga je op avontuur in de natuur en 's avonds ontspan je rond het kampvuur: heerlijk! Vlakbij het Nationaal Park Hoge Kempen vind je ook hutten van Warredal. Kom tot rust in een van hun feeërieke huisjes. Slow living is daar het codewoord! Voor de kleinsten zijn er ponyritjes en voor de volwassenen zijn er hot tubs bij te boeken.


Treelodge, Retie

Hotel of B&B

Wie houdt van comfort en luxe en liever verblijft in een hotel of B&B kan dat ook nog steeds op een zo duurzaam mogelijke manier doen. Steeds meer en meer duurzame adresjes duiken op. B&B De Groene Weg in Brakel ontvangt veel fietsers en wandelaars dankzij de mooie routes in de omgeving. Zij bieden
naast kamers ook camping pods aan in hun boomgaard. Aan de andere kant van het land vind je in de Oostkantons Hotel Sleepwood, gelegen vlakbij de Hoge Venen. De wanden van de kamers zijn opgetrokken uit vol hout, wat zorgt voor een warm en gezellig gevoel.
B&B De Groene Weg


Fietsreis onder vrienden

Ben je van plan om deze zomer een fietsreis te maken door België en/of Nederland? In Nederland werd een platform opgestart om fietsers onderdak te bieden tijdens hun fietstocht, en dat aan zachte prijzen. Er is altijd een beveiligde plek om je fiets veilig te zetten. De plekken zijn erg gevarieerd, het gaat van
basic kamers tot luxueuze logies met uitgebreid ontbijt. Maar je weet op voorhand niet hoe je overnachtingsplek eruitziet! Zonder foto's op de website zorgt dit steeds voor een verrassing! De bedoeling is dat je in de late namiddag of in de avond toekomt, je er kan douchen en slapen en je 's ochtends opnieuw je route verderzet.


Nog op zoek naar inspiratie?

Heb je helemaal nog geen idee hoe je je vakantie deze zomer zal doorbrengen? Maar wil je zeker je voetafdruk niet té groot maken? Laat je inspireren via de website wetraveleco.


Praktische tips
- Neem je eigen herbruikbare boodschappentas mee op reis en vermijd plastic zakjes.
- Ook een thermosfles en lunchbox zijn handig.
- Een shampoobar vermijdt het uitlekken van een shampoofles in je bagage.
- Gadgets en apparaten die werken op zonne-energie zijn makkelijk te gebruiken tijdens het kamperen.