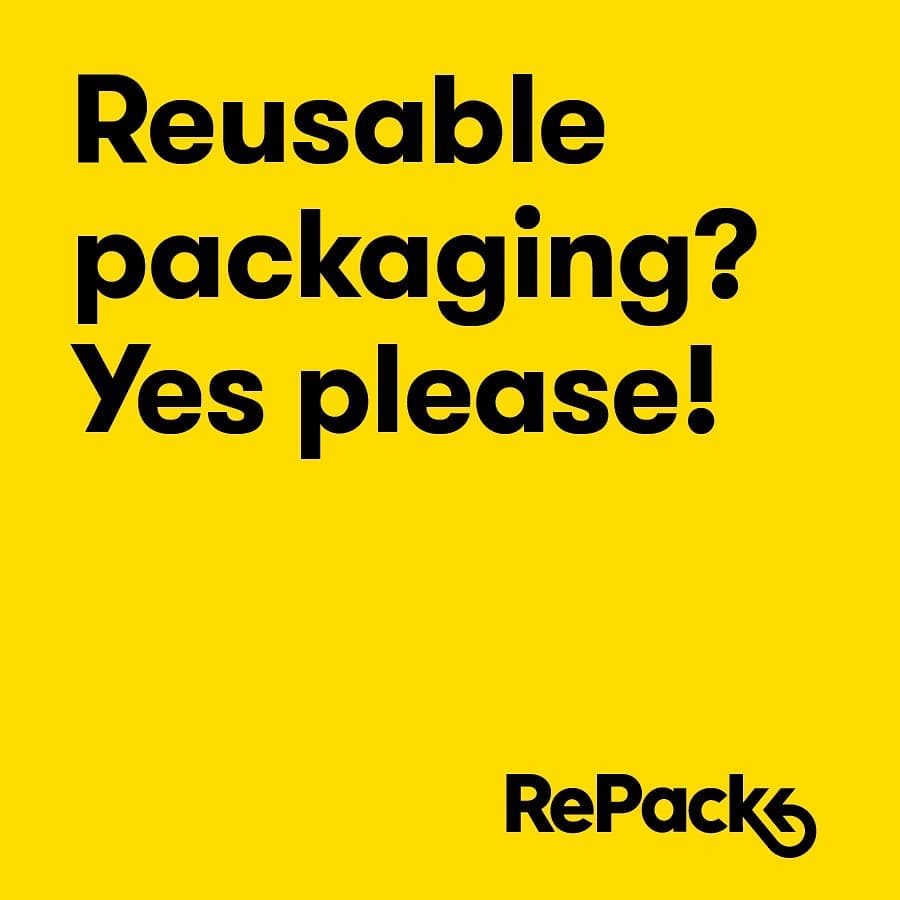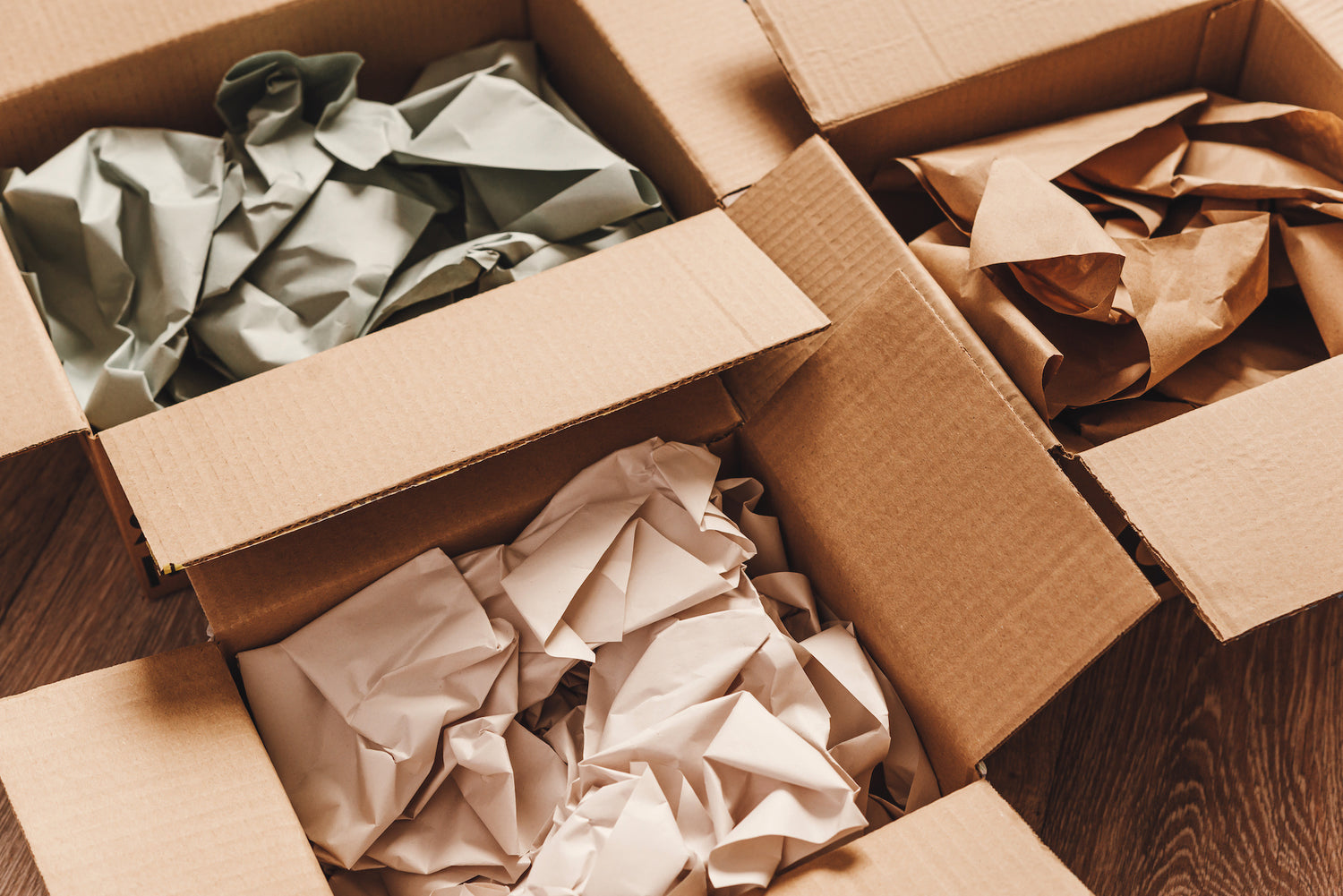 Waarom zijn webshops wel of niet duurzaam?
 Dat is geen gemakkelijke vraag. Er zijn namelijk een heleboel pro's en contra's. Zelf heb ik de neiging sommige dingen online te kopen. Geen kleding, want ik zie graag de kleur, voel graag aan de stof en wil een kledingstuk toch eerst eens passen. Want stel dat het niet past, dan is het een gedoe om het terug te sturen. Zoals een vriendin van mij: ze kocht een broek online en die was eigenlijk te groot, maar ze zag het niet zitten om hem terug te sturen omdat ze dan moest betalen voor het retour. Herkenbaar?
Tekst: Cleo Dursin, foto's: Adobestock
Dan bedenk ik me dat ik toch af en toe kleding online koop, via Vinted. Ik laat het wel leveren via de duurzamere bezorgservice Homerr. Maar ik stuur nooit iets terug, want dat kost dan weer geld. Daar is dus nog werk aan de winkel. Want iets wat ongedragen in je kast blijft liggen, is niet duurzaam. En ik moet eerlijk toegeven dat ik soms dingen in een online winkelmandje leg, aan de check out kom, de postkosten zie en dan toch niks aankoop. Voor mij werken de postkosten én het feit dat je dikwijls moet betalen om het terug te sturen als een obstakel.
Wat ik wel durf is noten online bestellen. En wat fijn dat die er dan redelijk snel zijn. Ik doe het vooral voor de hoeveelheidskorting. Maar ook om niet te moeten sleuren en minder verpakking te hebben. Intussen heb ik een whatsappgroepje met buurvrouwen waarin we af en toe eens vragen of iemand iets nodig heeft. Zo bundelen we onze aankoop, is er maar 1 verplaatsing en vermijden we de verzendkosten. 
Hoe maak je dan duurzame keuzes?
In 'De universiteit van Vlaanderen Podcast' gaat de aflevering: Is online shoppen slecht voor het milieu? hierover. Mobiliteitsexperte professor Cathy Macharis vertelt in die podcast dat online shoppen niet duurzaam is omdat goederen van ver komen én een pakje vaak meerdere keren moet aangeboden worden om dan toch in een afhaalpunt te belanden. Omdat we alles online kunnen kopen, ontstaan heel veel gefragmenteerde stormen: transporten van één plek naar een andere. We willen alles heel snel geleverd krijgen dus is er geen tijd is om goederen te groeperen. We vinden dat ze gratis geleverd moet worden als we genoeg bestellen en we willen ook niet betalen voor het retour. 
Volgens Macharis zouden we eigenlijk allemaal veel meer online moeten shoppen zodat we zelf geen verplaatsingen meer doen naar winkels. Zoals de melkronde van vroeger: goederen bundelen en op vaste tijdstippen leveren. Dat zou duurzamer zijn. Maar tot die tijd kunnen we al aan de slag met de 3 V's die ze bedacht: Vermijden, Verschuiven en Verschonen. 
Vermijden
Als je iets niet nodig hebt, dan koop je het beter niet. Zo simpel kan het volgens haar zijn. Als je het wel nodig hebben, zou de leverancier van je product onnodig transport kunnen vermijden door de verpakking te verbeteren. Want een grote doos met een klein item en voor de rest lucht, neemt veel plaats in een camionette en is dus niet duurzaam. 
Supergoods verstuurt al jaren alle pakjes van hun webshop met RePack. Dit bedrijf uit Helsinki is intussen bekend van Europa tot in Noord-Amerika. Hoe ze precies te werk gaan? Je leest het hier. 
In Groot-Brittannië levert een firma bloemen in doosjes die in de brievenbus passen. Op die manier hebben ze geen 'mislukte' leveringen. In Zweden en Duitsland wordt getest met rechtstreeks leveren in de koffer van je wagen of in je koelkast. Of dankzij je gps recht in je handen. 
'Transporten bundelen is ook een goed idee' zegt Macharis. Zo gaan DHL en bpost  samenwerken om hun goederenstromen bij elkaar te brengen. Bundelen aan de rand van de stad in stadsdistributiecentra kan ook. Vrachtwagens brengen de goederen tot daar en van daaruit worden ze naar winkels of de consumenten gebracht. De verwerking in zo'n distributiecentrum vraagt wel wat tijd. Dat zal een aandachtspunt zijn.
Verschuiven 
We moeten shiften naar duurzamere transportmiddelen: spoor, binnenvaart, cargofietsen of elektrische voertuigen. Hier heeft professor Macharis het over een mobiel depot dat met een vrachtwagen wordt gebracht en van waaruit dan op een duurzame manier geleverd wordt. We zouden ook het pakjesvervoer kunnen verschuiven naar het personenvervoer. Want mensen verplaatsen zich toch sowieso. Uit testen bleek echter dat mensen zich expres gingen verplaatsen. Dat maakt het dus niet duurzamer. 
Verschonen
We moeten ook dringend milieuvriendelijkere transportmiddelen gaan gebruiken en dus elektrisch of hybride gaan rijden. Autonome voertuigen kunnen eventueel ook een oplossing zijn. Zo zijn er sidewalkrobots die je bestelling tot aan je deur brengen.
Conclusie
Vandaag is online shoppen niet duurzaam. Je kan wel een duurzame bijdrage doen door je pakjes te laten leveren in afhaalpunten of lockers. Op die manier is er geen mislukte levering. Geef je pakje ook de tijd om tot bij jou te geraken. Zo kunnen bestellingen gebundeld worden en wordt online shoppen alsnog wat duurzamer.