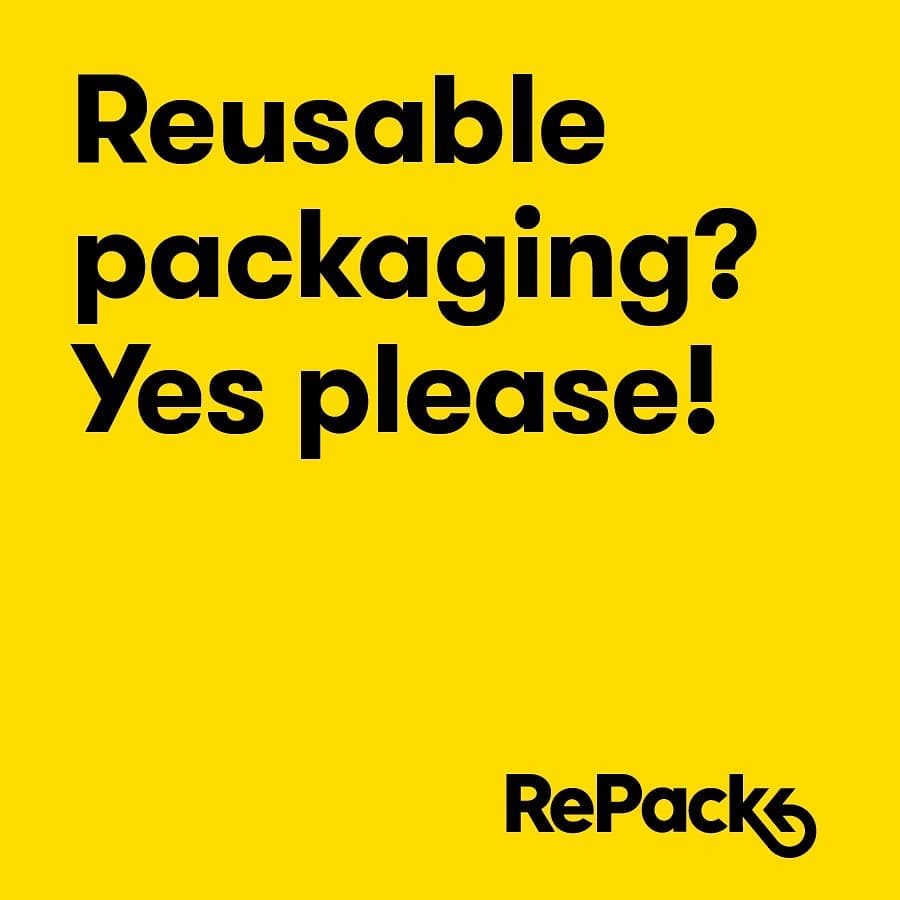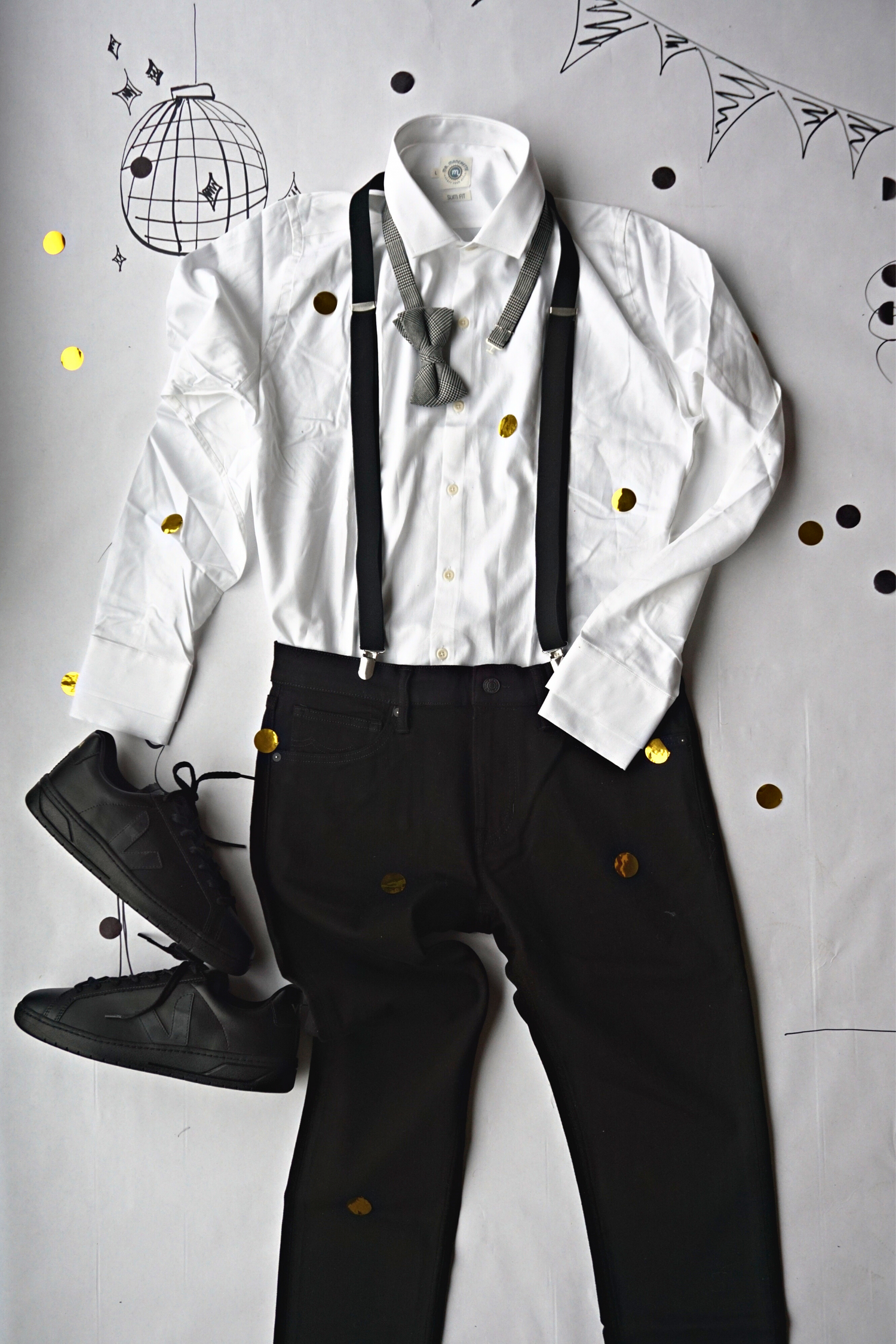 Vier oud & nieuw!
Tekst en foto's: Emma Didier
De feestdagen komen eraan, en daarvoor ben je misschien nog op zoek naar de geschikte outfit. Dat màg natuurlijk in jeans en T-shirt (tijdlozer wordt het niet en ook dat is heel erg duurzaam), maar mag het iets meer zijn? Vul tijdloze basics aan met vintage speciallekes. Lees verder voor inspiratie!
Begin bij de basis
Je viert maar één keer per jaar oud en nieuw. Dat is meteen ook het probleem: je feestoutfit ligt zich vanaf 2 januari te vervelen in je kast. Vertrek daarom van tijdloze basisstukken. Toevallig is dat de specialiteit van Supergoods. Kies een item dat je kan 'verfeestelijken', maar stel jezelf ook de vraag: kan ik variëren? Kan ik het 'warmer' kleden met een coltrui of panty's? Kan ik het pimpen met accessoires? Kan het ook in de zomer? Een echte basic is niet saai, maar net veelzijdig en multi-inzetbaar.
Is er iets tijdlozer dan een little black dress? Combineer deze wijde jurk van ARMEDANGELS met sneakers, een coltruitje en panty's (Tip: die van Swedish Stockings) en je hebt een perfecte winteroutfit. Een handtas van je moeder, pumps en een spetterende vintage blazer erbij maken je dan weer klaar voor de dansvloer. 
Ook voor mannen is de switch gemakkelijk gemaakt. Begin met je all time favourite zwarte jeans, zoals deze van Kings of Indigo. Even comfortabel als een blauwe jeans, maar net iets chiquer. Tip: deze blijven voor altijd zwarter dan zwart. Aanrader! Combineer met een al even tijdloos wit hemd (de prachtige modellen van het Gentse Mr. Manchette bijvoorbeeld) de bretellen van je opa en een strikje. Klaar voor een peaky blinders-inspired party?
Combineer!
Oud en nieuw combineren is heerlijk puzzelen. Je hoeft geen fortuin uit te geven aan iets wat je maar één keer draagt, je maakt een duurzame keuze en je resultaat is sowieso uniek. Het is ook helemaal niet moeilijk, als je een paar trucjes in je achterhoofd houdt. 
Clash of colours
Heb je knaldrang? Combineer je basisstuk dan met een powerkleur. Vintagestuks uit de jaren 80 lenen zich hier prima toe. Hier zie je de prachtig veelzijdige stippenrok van People Tree en de oudroze blazer van ARMEDANGELS. Op het werk combineer je die met een witte of zwarte blouse, maar kijk hoe feestelijk de boel wordt als we er een knalkleur op gooien! Liever een overzichtelijk geheel? Zoek dan een vintage stuk in hetzelfde kleurenpalet. 
Clash of fabric
Een andere manier om je outfit extra schwung te geven, is verschillende stoffen mixen. Velvet is hot right now, en makkelijk te vinden in vintage shops. Combineer het met een gladde stof als lyocell. De ultieme gouden feestrok van Jan 'n June clasht mooi met deze groene velvet vintage top. Met stoere boots eronder krijg je een heel coole look!
Finishing touches
Begin bij een basic broek of rok met een simpel truitje of hemd en je kan je volledig laten gaan met de accessoires. 
Draag bijvoorbeeld de groene chino van Organic Cotton Apparel met een basic wit T-shirt en je favoriete Veja-sneakers. Gooi er een preloved kostuumvestje boven en je look heeft nét iets meer. Of doe gewoon helemaal je zin. Tijdens de feestdagen haal je gewoon alles uit de kast (van je oma)!
Vintage kooptips
Koop gericht
Zorg dat je heel goed weet wat je zoekt. Alleen zo koop je wat je echt nodig hebt. Het is niet omdat die gekke kersttrui weinig kost, dat je hem moet meenemen. Koop ook tweedehands alleen wat je vaak en graag gaat dragen. 
Kijk vooral niet naar de maten, met mate
De maten van 1985 zijn niet die van nu en een Italiaanse maat is geen Belgische. Pas dus steeds alles, ook als het niet veel kost! Broeken en rokken kunnen gemakkelijk ingekort of versmald worden. Schoudernaden verplaatsen is alweer wat moeilijker. En een broek die te klein is… die blijft te klein. 
Leve de baksteen 
Hoe kledij aanvoelt, bepaalt voor een groot stuk of je het zal dragen. In een bakstenen winkel kan je kledij passen en het etiket ontleden. Let goed op het materiaal: kies voor zo natuurlijk mogelijk: liever katoen en wol dan polyester. Deze info ontbreekt online nogal eens. Reken daarbij nog de uitstoot van de levering aan huis en je ziet: de bakstenen tweedehandswinkel is nog steeds de beste optie.
Take care
Draag evenveel zorg voor een vintage parel als van een duurder nieuw kledingstuk. Ook tweedehandskleren zijn ooit door echte mensen gemaakt en bevatten kostbare grondstoffen. Geef ze dus de liefde die ze verdienen!
Dit artikel is een onderdeel van ons Good Stuff Magazine. Lees het volledige magazine gratis online of haal je eigen kopie in één van onze winkels.