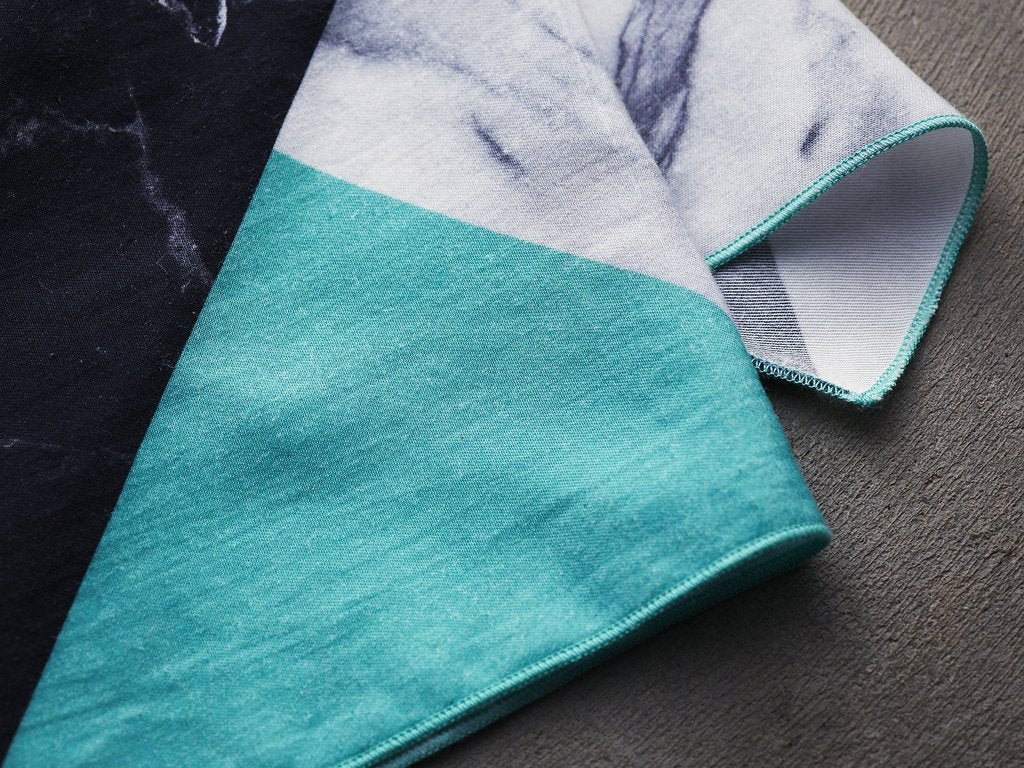 Top tips voor cadeauzoektocht: de leukste cadeaus van Belgische merken
Het is niet altijd even gemakkelijk om een leuk cadeau voor iemand te vinden, maar als je er eentje kan afgeven dat duurzaam is én Belgisch, dan zit je sowieso goed. Op die manier kan je lokale merken, bedrijven en makers steunen. De boodschap om lokaal te kopen is extra mooi tijdens de kerstdagen, zo steunen we elkaar en creëren we kansen voor duurzame productie dichter bij huis. 
In deze blog lijsten we onze Belgische merken op die leuke gifts te bieden hebben, allemaal te vinden bij Supergoods.
Wist je dat met Belgisch kopen een mooi sneeuwbaleffect kan versterken? Kleine ondernemers uit de buurt steunen elkaar namelijk vaak. De betaalde euro blijft vaak dus circuleren in de buurt, bij andere ondernemers, freelancers en makers. Jouw bestelling kan echt een verschil maken.
Redopapers
Redopapers zet het standaard productiemodel op zijn kop: ze starten vanuit afval. Hun productlijn gaat van planners en to-dolijsten tot notitie- en schetsboeken. Duurzaamheid is de kern: al de producten zijn gemaakt met papier dat gered werd van de afvalberg. Afval is onvoorspelbaar. Daarom krijgt niemand ooit identiek hetzelfde papierwaar.
Redopapers is opgericht door Tille en Linde, twee grafische ontwerpers. Zij delen een passie voor papier, ontwerp en duurzaam ondernemen. De producten staan bekend voor hun minimalistisch ontwerp dat iedereen naar zijn hand kan zetten.
Ze doen bij Redopapers alles lokaal. Hun grondstoffen komen van lokale drukkerijen en cultuurhuizen. Bijna alle stappen van het productieproces gebeuren in Antwerpen. Bij Belgische drukkerij Zwartopwit drukken ze duurzaam en CO2 neutraal hun ontwerpen meteen op papierresten. Dat betekent een enorme tijdwinst en vooral: minder papierafval.
Shop hier onze producten van Redopapers.
Wolvis
Wolvis werd in 2013 opgericht door de Gentse architect Griet Depoorter. Na een paar jaar in architectuurstudio's te hebben gewerkt, besloot ze haar passie voor breigoed te volgen. Ze verkende nieuwe horizonten en begon te spelen en te experimenteren met zowel klassieke als innovatieve materialen en technieken.
In 2016 besloot ze om zich volledig op haar merk te richten, hoewel architectuur nooit ver weg is in de ontwerpen. Wolvis blijft vernieuwen dankzij Griets gevoel voor design, duurzaamheid, poëtische collectieconcepten en inspirerende lokale samenwerkingen.
Griet ontwerpt de sjaals en mutsen in Gent en de productie gebeurt in een fabriek in Waregem. De garen die ze gebruiken, worden gesponnen in Italië. Door de kleine oplage die Wolvis nodig heeft, gebruiken ze stockgaren. Dat wil zeggen dat de garen ook door een ander, groter merk gebruikt worden en er zo dus geen ongebruikte garen blijven liggen.
Ontdek hier de felle sjaals en mutsen van Wolvis.
Rosalyn
Bij Rosalyn maken ze zakdoekjes van gerecycleerde stoffen. Ze worden handgemaakt in Antwerpen. De stoffen die Rosalyn verwerkt in de zakdoeken, zijn stoffen die niet meer niet meer konden gebruikt worden of die overtollig waren bij de productie van kleding en dergelijke. Zo worden ook de reststoffen van Supergoods gebruikt in de ontwerpen van Rosalyn. Origineel, toch?
In een pakketje zitten twee zakdoekjes en dat voor €12,95. De zakdoekjes zijn alleen verkrijgbaar in onze winkels en niet online omdat elk ontwerp uniek is. Spring gerust binnen! 
Zokk'n
Iedereen kent het probleem wel van de 'verloren sok'. Daarom kwam oprichtster van Zokk'n Nadia De Leyn met de perfecte oplossing: unieke aka single sokken die (bijna) oneindig combineerbaar zijn!
Eindresultaat is een collectie op basis van 9 kleuren die je ontzettend veel kan combineren. De mooie kleurtjes passen allemaal heel mooi bij elkaar, dus durf gerust eens twee verschillende sokken te dragen! De sokken worden ook verkocht per stuk zodat je er gewoon eentje kan bijkopen als de andere sok stuk of verloren is.
De garen in de Zokk'n bestaan uit 85% merinowol. Ook zit er nog 13% polyamide en 2% elastaan in voor sterkte en comfort. Wollen sokken was je best met een wolprogramma van 30°C of met hand. De sokken worden geproduceerd in Portugal.
Zoek hier jouw favoriete sokken uit!
Huff & Puff
Het begon allemaal op een skipiste in 2015. Vijf vrienden kwamen er tot de vaststelling dat ze allemaal liefst een klassieke, stoffen zakdoek gebruikten. Maar geen van hen had ook al een echt inspirerend ontwerp of een ultiem comfortabele vezel gevonden. In de winkel lagen nog steeds dezelfde zakdoeken als in grootvaders tijd. Zonder enige ervaring in mode of textiel besloten ze daar en dan om het gat dicht te rijden.
Na twee jaar hard werken, met veel vallen en opstaan, konden ze hun eerste collectie lanceren. Dat deden ze met een crowdfundingwebsite, die op enkele dagen tijd roodgloeiend stond. Ze waren duidelijk niet alleen op onze zoektocht naar de beste zakdoek ter wereld.
Huff & Puff pocketwear is gemaakt van Lyocell, een heerlijk zachte en zeer stevige vezel op basis van duurzaam geteelde eucalyptus. Er is 20 keer minder water voor nodig dan bij de productie van katoen, en de gebruikte chemicaliën worden tot 99% gerecycleerd. Lyocell kreeg daarvoor een European Award for the Environment. 
De afwerking van elke zakdoek gebeurt door echte mensen met echte skills, in het oudste naaiatelier van België.
Shop hier onze collectie Huff & Puff zakdoeken!
Op onze website kan je een mooi overzicht vinden van alle cadeaus van Belgische merken.