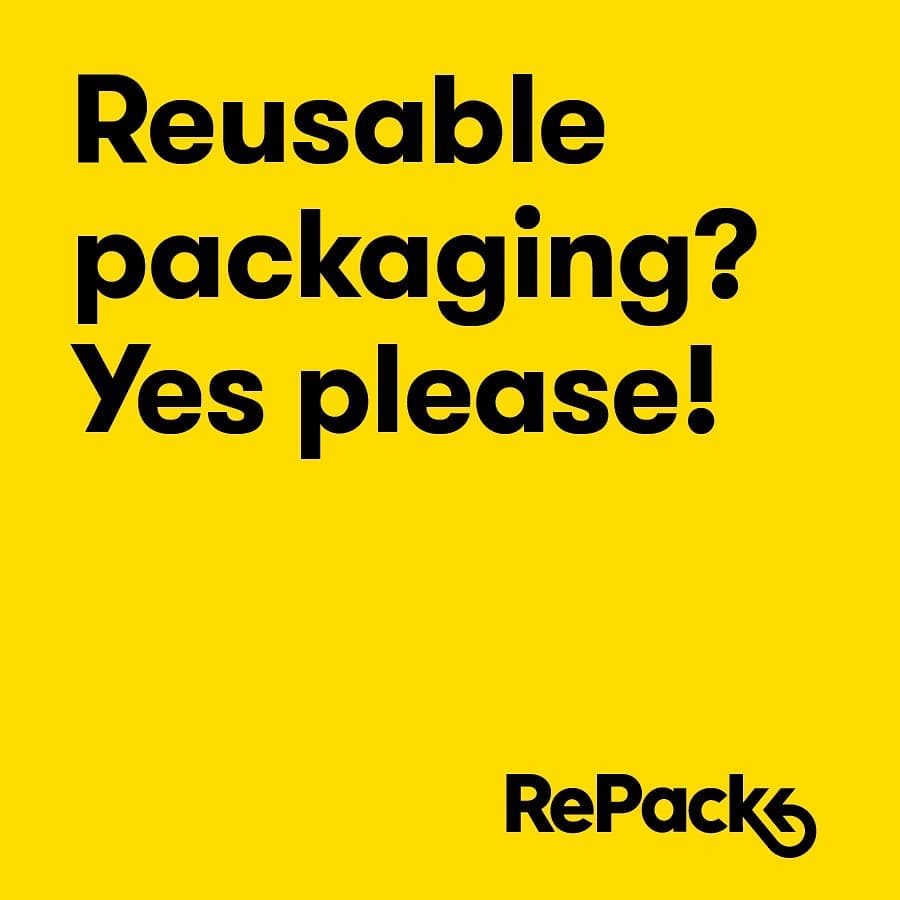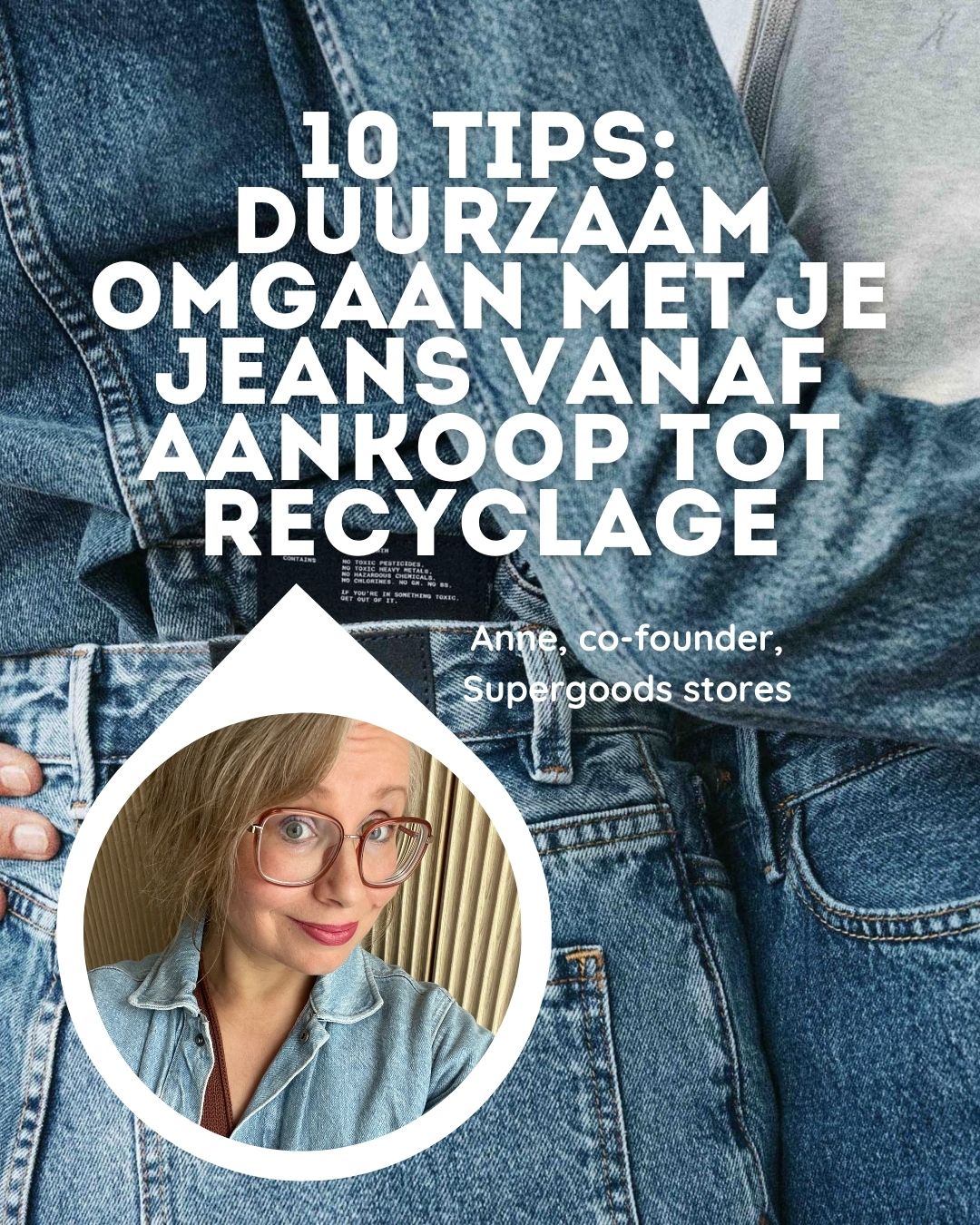 10 tips - duurzaam omgaan met je jeans vanaf aankoop tot recyclage
In de gemiddelde jeansbroek komen namelijk zowat alle grote en kleine kwalen van de fast fashion industrie boven. Daarom maak je met een duurzame denim des te meer impact. Nu, een duurzame broek kiezen is al niet makkelijk, en ook na je aankoop kan je nog heel wat doen. Daarom maakten we even een overzicht: hoe kies ik een duurzame jeans en zorg ik ervoor van begin tot het bittere einde?


1. Kies een broek die lang meegaat
Kies voor kwaliteit: een dikkere stof gaat meestal langer mee dan een dunnere stof. Dat betekent vaak ook dat bleke, afgewassen modellen wat lastiger kunnen liggen, omdat die vaak al wat dunner en fragieler zijn. Het best kies je een jeans uit zo veel mogelijk gerecycleerd katoen, en/of gecertificeerd biologisch katoen, van een merk dat ook nog eens eerlijk produceert. 
2.  Overweeg om een broek te nemen zonder elastaan
Een jeans met wat stretch, dat zit lekker! Een 100% katoenen broek is inderdaad niet altijd even comfortabel in het begin, zeker bij smallere modellen, maar bekijk toch altijd even hoeveel rekmateriaal de broek bevat. Hoe minder elastaan, hoe langer de broeken meegaan. Zonder stretch houden ze beter hun vorm en zijn ze beter bestand tegen slijtage. De stoffen van broeken met meer dan 4% elastaan kunnen bovendien niet worden gerecycleerd. 
Geef die 100% katoenen jeans dus zeker een kans. Ze worden echt wel soepeler in gebruik. 
3. Kies het juiste model 
Als je al een leuk jeansmodel kent, is het vaak een goed idee een duplicaat te kopen, eventueel in een andere kleur, zo weet je zeker dat de broek echt goed is. 
Voor een nieuw model kan je bij Supergoods altijd terecht voor persoonlijk advies. Zeg de magic words: 'ik heb wat hulp nodig met de jeans', en we staan zo voor je klaar. Kijk je er wat tegen op of vrees je dat het een hele klus wordt? Geen nood! Als het beter voelt voor je, kan je altijd een persoonlijke passessie organiseren! Contacteer ons gerust.
4. Check de stevigheid van het naaiwerk binnenin
Check het naaiwerk binnenin, zo weet je de kwaliteit. Een goede denim heeft meerdere stiksels naast elkaar. Hoe beter het naaiwerk, hoe langer de broek meegaat.
5. Pas enkele keren, zit en stap met je jeans 
Investeer wat tijd om te passen en na te denken welke fit, welk model en welke maat de juiste is. En kunnen zitten en fietsen is geen overbodige luxe, nietwaar? Geen nood als je er niet meteen uit geraakt. Soms brengt een nachtje slapen de nodige duidelijkheid.
6. Wat is je juiste maat?
Hou rekening mee dat modellen met elastaan wat strakker mogen zitten in het begin. Hoe meer elastaan, hoe losser de broek nog gaat worden.
Een broek met 100% katoen wordt wel zachter maar trekt niet aan en kan eventueel juist wat krimpen in de was. Hier neem je dus best een model dat zo al heel comfortabel zit.
7. Was je jeans niet (of bijna niet) en altijd binnenstebuiten
Hoe minder je de broeken wast, hoe langer ze meegaan. Met iedere wasbeurt verslijt je kleding en worden de stoffen dunner. 
Om de stof extra te beschermen draai je de broek het best binnenstebuiten bij het wassen. 
8.  Hang ze om te drogen
Een droogkast is over het algemeen ook niet goed voor je kleding. Gebruik de ouderwetse wind- en zonne-energie en hang je was buiten te drogen, of desnoods gewoon binnen.
Als je toch een droogkast wil gebruiken omdat er bijvoorbeeld geen andere oplossing is, hou dan de temperatuur laag. Heel wat nieuwe modellen zijn gelukkig uitgerust met een warmtepomp die op lagere temperaturen droogt. Een aanrader als je je droogkast zou gaan vervangen.
9. Repareer je jeans
Als er toch iets is met je jeansbroek, check dan zeker of je de broek nog kan (laten) repareren. Reparaties zijn altijd duurzaam, en bovendien ondersteun je de lokale economie, terwijl je textielafval vermijdt. Win-win!
10. Circulez!
Als het echt tijd is om je jeansbroek weg te doen, en doneren, verkopen of herstellen is allemaal geen optie meer, dan kan je het materiaal recycleren via ene gekend kanaal. Bij Supergoods recycleren we oude kleding met Be The Fibre en met Mud Jeans. In ieder geval zijn je oude jeansbroeken dan de basis voor nieuwe jeansstoffen. Net zoals het hoort!