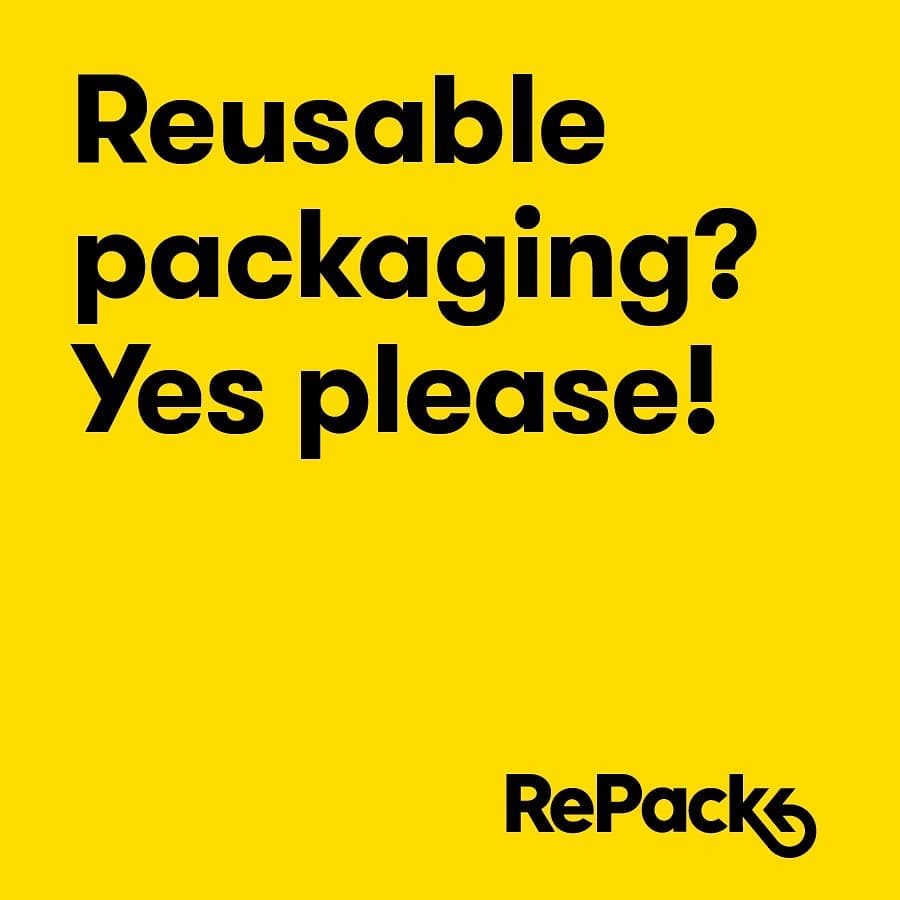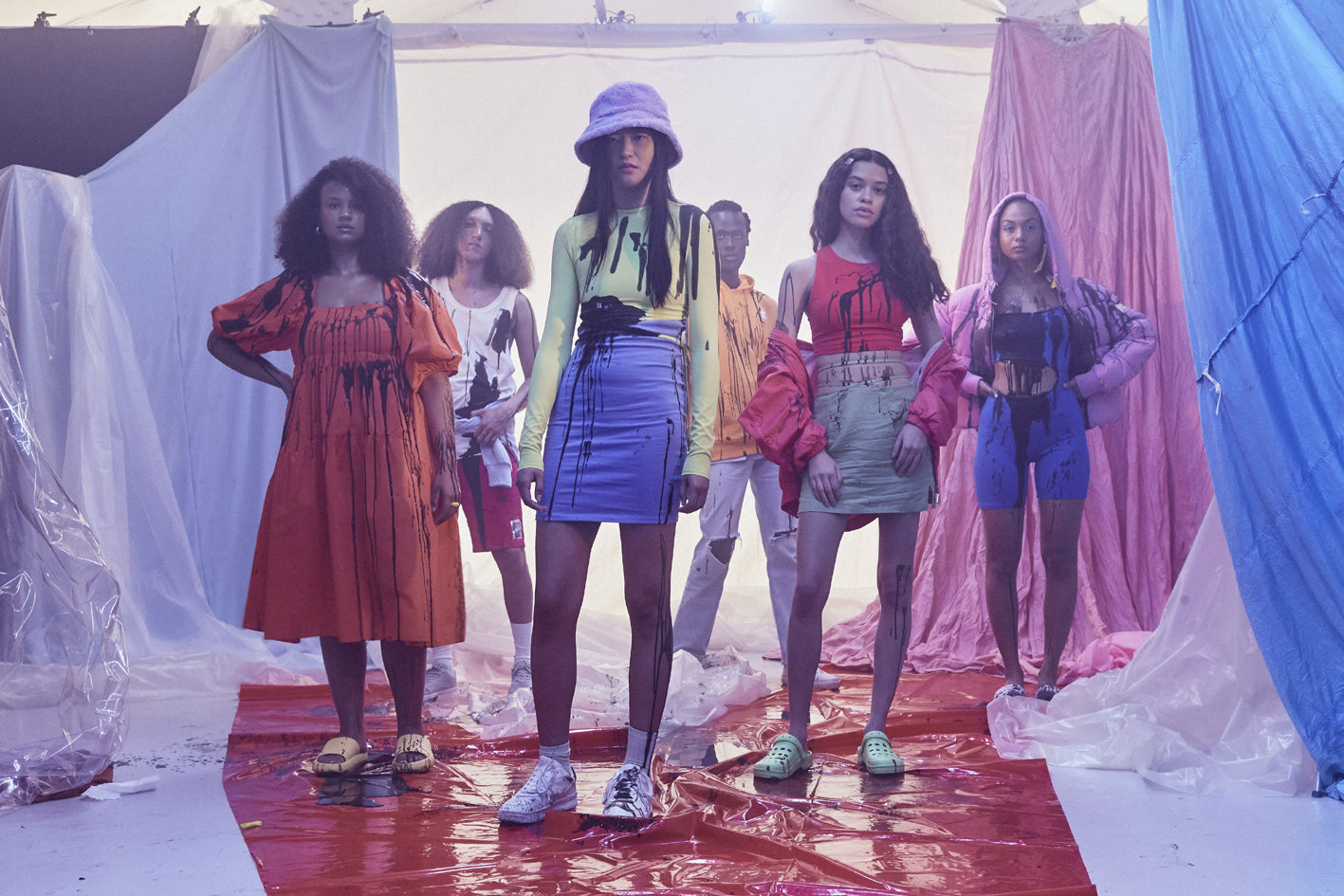 Modeindustrie verslaafd aan olie - Wat kan je doen als consument?
We spreken meer en meer over duurzame mode en consumenten kiezen ook steeds meer bewust. Het lijkt dat we in de juiste richting aan het gaan zijn. Maar volgens een report 'Synthetics Anonymous' van onder andere Fashion Revolution en Clean Clothes Campaign gaat de modeindustrie steeds meer synthetische materialen gebruiken, gebaseerd  op petroleum - dit ondanks de klimaatcrisis. De modeindustrie gebruikt wel meer gerecycleerde synthetische materialen, bijvoorbeeld uit PET-flessen, maar dit is meestal niet zo milieuvriendelijk als de merken beweren.

Modeindustie is verslaafd aan olie
De modeindustrie is al grotendeels gebaseerd op synthetische stoffen en helaas gaat dit enkel erger worden naar 2030 toe volgens het report. Nu gebruiken we in kleding 69% synthetische materialen - vooral polyester, acryl, polyamide nylon en elastane. Tegen 2030 zou dit al bijna 75% zijn. 

Waarom is dit een probleem? Synthetische stoffen zijn gebaseerd op olie of gas, allebei fossiele brandstoffen, die we best niet gebruiken als we klimaatvriendelijk willen zijn. Het tweede grote nadeel is het probleem van microplastics. Tijdens de productie van synthetische stoffen, maar ook tijdens het dragen, wassen of drogen ervan komen er microvezels los - een groot probleem voor waterkwaliteit, dieren, natuur en ook onze gezondheid. 
Wat volgens het report ook lastig is, is dat er eigenlijk - nog altijd - heel weinig concrete mogelijkheden zijn voor textielrecyclage en dat de recyclage niet binnen textielindustrie gebeurt, maar er worden eerder materialen gebruikt uit andere sectoren. Eindresultaat is vaak dat er geen gesloten circuit is, maar dat de gerecycleerde stoffen toch meestal textielafval worden na gebruik. Dit is in praktijk een enkeltje naar de stortplaats of de brandoven, volgens het report. 
Wat moeten we denken over de nieuwe initiatieven om PET-flessen te gebruiken als grondstof voor textiel?
Het klinkt allemaal goed, kleding gemaakt uit PET-flessen of oceaanafval. Dit is natuurlijk ook beter dan 'virgin' polyester, omdat we bestaande materialen kunnen gebruiken en daardoor is de CO2-uitstoot ook veel kleiner. Maar er zijn ook veel vraagtekens en problemen ondanks dat de merken dit vaak verkopen als een heel duurzame oplossing.

De meest efficiënte oplossing zou zijn om de PET-flessen gewoon te hergebruiken als flessen. Op die manier zou een fles ongeveer 15 keer kunnen circuleren. Als PET-flessen worden gebruikt om stoffen te creëren, is het meestal nodig om dit met nieuwe materiaal te combineren en is er na gebruik vaak geen optie om de kledingstukken te recycleren voor textiel. Beter dan nieuwe polyester, zeker, maar het is niet zo zeker of we dit milieuvriendelijk kunnen noemen. Er zouden meer 'fibre-to-fibre'-oplossingen moeten komen om echt tot circulaire mode kunnen evolueren. 

Een ander aandachtspunt is dat merken geen rekening houden met het probleem van microplastics, en dit geldt ook voor kleding gemaakt uit PET-flessen. 
En nog verder: we zouden toch sowieso wegwerpproducten vermijden, ook bij de PET-flessen. Dit is natuurlijk nog lang niet realistisch, zeker niet overal. 
Wat kan je doen als consument?
1. Kies voor natuurlijke stoffen waar mogelijk. Biokatoen, hennep, linnen, Tencel, Ecovero... Ook viscose en modal zijn niet gemaakt uit olie.
2. Het is nog beter als je kiest voor een stof gemaakt uit één materiaal. Bij jeans kan je bijvoorbeeld elastaan vermijden, en ga voor 100% katoen - graag wel biokatoen, dan zijn de kleren gemakkelijker te recycleren.
3. Voor sport- of zwemkledij, jassen en schoenen is het moeilijker om natuurlijke stoffen te gebruiken. Hier kan je dan best gerecycleerde opties kiezen. Ga hier hier dan wel voor kwaliteit, zo dat de kleren ook zo lang mogelijk meegaan.
4. Zie dat je zeker een GuppyFriend waszakje hebt om de microplastics op te vangen, als je polyester of andere synthetische kleren gaat wassen. GuppyFriend verminderd 90 tot 100% van het aantal microplastics dat met het waswater zou loskomen. Na gebruik kan je het zakje leegmaken en bij het restafval gooien.
5. Vermijd zelf wegwerpplastic waar mogelijk. Kies voor een herbruikbare waterfles, bijvoorbeeld Dopper, of andere duurzame alternatieven. Meer inspiratie kan je vinden in onze zero waste collectie.