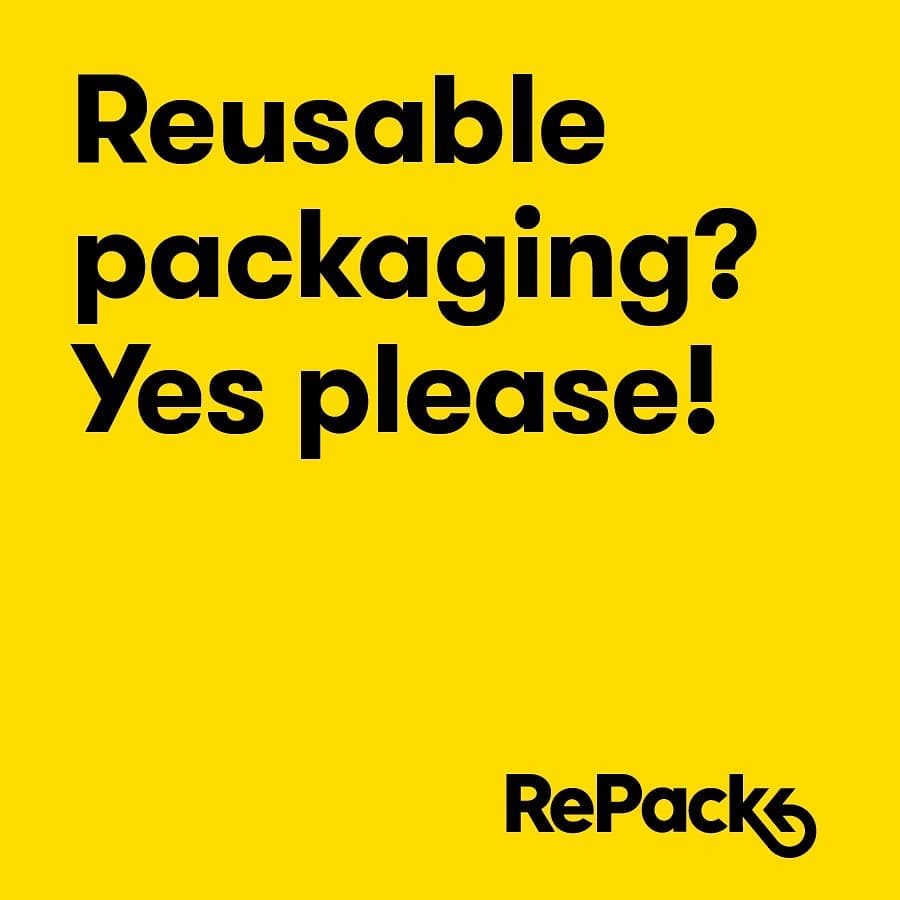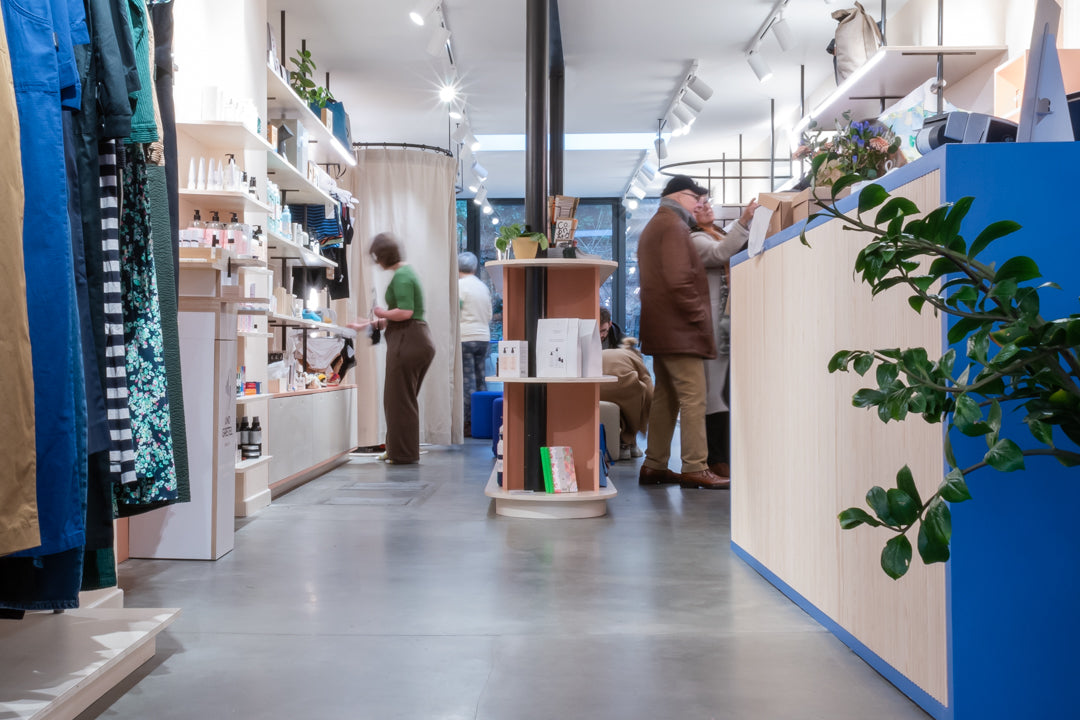 Supergoods Mechelen - welkom in onze vernieuwde winkel!
Zoals jullie misschien al wisten, is onze winkel in Onze-Lieve-Vrouwestraat in Mechelen enkele weken dicht geweest voor een renovatie. Sinds vorige week vrijdag zijn we terug open, na een pittige periode vol lange dagen en nachten van verhuizen, afbreken, schilderen, poetsen en nog eens verhuizen en organiseren. What a ride, maar we genieten van de resultaten. In deze blogpost vertellen we jullie wat meer over het project.
De vernieuwing van het interieur in Mechelen stond al lang op ons lijstje. In 2016 hadden we het pand gerenoveerd (dak, ramen, verwarming) en de winkel een kleine make-over gegeven. Maar de wandmeubels, waarvan de meeste er al waren sinds 2011, hingen stilaan los. De kledingrekken begonnen vervaarlijk te wiebelen. De deurtjes van de oude paskamers waren een beetje gevaarlijk. Gelukkig was de vernieuwde verlichting nog in orde, en de toonbank was ook zeker nog niet versleten! Voor ons voelde de winkel bovendien ook heel druk en vol, en moeilijk te organiseren. Dat moest beter kunnen, en aangenamer.
In het voorjaar van 2022 namen we dan ook contact op met interieurarchitect Linde Van Eijnde. Linde had al met ons gewerkt met het project van Supergoods Antwerpen, en we waren superblij met het resultaat. Een natuurlijke keuze dus. 
Linde wou zachtere kleuren gebruiken die passen bij de bestaande elementen, zoals de industriële trap en balken, en de betonvloer, en anderzijds onze tuin met terrazzotegels en baksteen. In het kleurenpalet verscheen een fris koraal, verschillende tinten blauw en een lichte perzikkleur voor op de muren. 
Uiteraard wilden we sowieso hergebruiken wat mogelijk was. Daardoor heeft onze toonbank gewoon een update gekregen - houten latjes op de tegels, een nieuwe laag verf. De lamp boven de toonbank hing eigenlijk eerst op het bureau op de bovenverdieping. Beide lampen zijn gewoon van plaats verwisseld, voor een iets strakkere look bij de toonbank. De rest van de lampen zijn gewoon gebleven. Het bestaande broekenmeubel kreeg een geweldige nieuwe bestemming bij Mechelse, duurzame collega's, de rest van het nog bruikbare meubilair hebben we bewaard voor eventuele toekomstige projecten.
De nieuwe meubels en rekken werden gemaakt door de Antwerpse schrijnwerker Bas Deriemaeker, met wie we al hadden gewerkt voor het project Supergoods Antwerpen. Zijn oog voor detail en kwaliteit van werk hadden op ons al indruk gemaakt.
Als je de winkel binnenstapt is er al meteen een indrukwekkende Veja sneakerwand met 77 modellen, voor hem en haar. Een echte eyecather. 
We kozen er ook voor extra aandacht te geven aan de sieradenpresentatie, met verlichting via de achterwand. Verder krijgt make-up en cosmetica een centrale plaats, met een ronde spiegel op een mooie boog. Rond de 2 metalen palen die in onze winkel staan,hebben we een leuke, grote presentatietafel gemaakt. 
De paskamers zijn nu iets verderop in de winkel, voor meer ruimte, en meer licht bij het dakraam. De paskamers hebben gordijnen van Be The Fibre, onze partner voor recyclage van kleding, en ook een van onze merken. Ook de kussens op de blauwe trap komen van Be The Fibre. Op de kussens kan je lekker zitten om rustig schoenen te passen.
We denken dat de winkelervaring nu eigenlijk veel leuker, aangenamer en gemakkelijker is. We weten en merken dat de meeste klanten nog altijd liever naar onze winkels komen. Duurzame keuzes maak je nu eenmaal net iets makkelijker in de winkel zelf in plaats van online. In een winkel kan je maten en fits passen, de kleuren in het echt zien, stoffen voelen, en direct face-to-face geholpen worden. Nee, bakstenen winkels zijn nog lang niet dood!
Dat betekent dat we er als winkeliers ook voor moeten zorgen, dat naar de winkel komen ook effectief een meerwaarde is. Een aangename, eerlijke winkelervaring en persoonlijke service zijn wat dat betreft onmisbaar. 
Kom dus zeker eens langs in de vernieuwde Supergoods in Mechelen! We zijn open maandag-zaterdag 10-18u, in de Onze-Lieve-Vrouwestraat 116, 2800 Mechelen. Tot snel!
Tekst: Anne Hilden
Foto's: Edith Oyen, @facet.odette