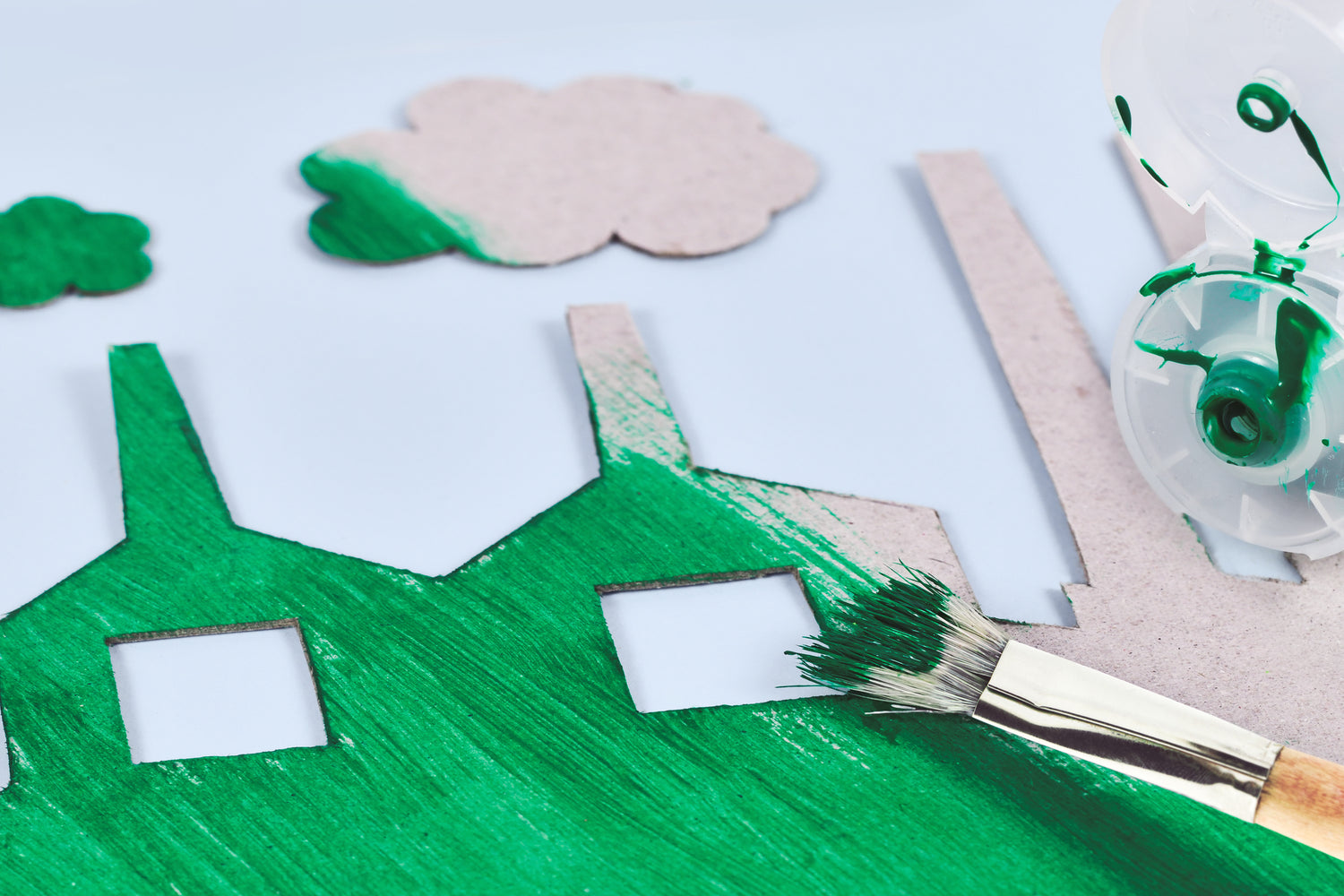 Laten we het eens hebben over greenwashing...
We spreken van greenwashing als een bedrijf zich duurzamer voordoet dan het in werkelijkheid is, door bijvoorbeeld onvolledige, vage en zelfs onjuiste claims te gebruiken in hun campagnes. Vaak wordt er ook geen of beperkte informatie gegeven over wat hun producten dan juist zo duurzaam maakt. Of zoomen ze in op dat ene duurzame aspect waarop ze hebben ingezet, en 'vergeten' ze de rest van het duurzaamheidsspectrum dan maar even. Elk bedrijf kan aan greenwashing doen, ook in de mode-industrie.
Tekst: Dorien Van Oevelen, foto: Adobe Stock
Wat is greenwashing?
Niet lang geleden kwam H&M zo nog in het nieuws. H&M heeft al jaren een 'Conscious'-kledinglijn en zamelt kledij in om te recycleren. Geweldig toch? Alleen is die kledinglijn helemaal niet duurzaam, en wordt de ingezamelde kledij niet gerecycleerd in nieuwe producten, maar gedowncycled of verstuurd naar lage- inkomenslanden. Daar komt het dan vaak toch bij het afval terecht.
In New York daagde een marketingstudent H&M daardoor voor de rechter. Tegelijkertijd tikte het ACM (een onafhankelijke toezichthouder voor bedrijven en markten) hun in Nederland op de vingers. H&M moet geen boete betalen, maar ze moeten wel hun labels verduidelijken of verwijderen, én ze hebben beloofd 500.000 euro te schenken aan duurzame goede doelen. Hopelijk is dat een mooi begin in de strijd tegen greenwashing.
Hoe herkennen we greenwashing?
Eerst en vooral is het belangrijk om te begrijpen wat duurzaamheid inhoudt. Duurzaamheid betekent dat er gekeken wordt naar het volledige productieproces. Dat gaat dan uiteraard over het materialengebruik, maar ook de impact van het maken en recycleren van die materialen. Daarnaast horen daar onder andere ook eerlijke arbeidsomstandigheden, duurzame productie, geen dierenmishandeling en lokale productie bij.
Het is een spectrum, waardoor het niet mogelijk is om 100 % duurzaam te zijn. Vandaar is transparantie ook belangrijk, zodat consumenten zelf geïnformeerde keuzes kunnen maken.
Enkele rode vlaggen die kunnen wijzen op greenwashing:
- Het merk beweert 100 % duurzaam te zijn. Zoals we net uitlegden, is dat eigenlijk niet mogelijk.
- Je vindt geen of geen duidelijke informatie over wat de producten duurzaam maakt.
- Een eigen 'green label'. Er zijn genoeg onafhankelijke green labels, dus waarom zou een bedrijf er zelf eentje moeten maken?
- De reclame over hun duurzame acties is niet evenredig met de hoeveelheid acties die het bedrijf doet.
- Influencers die niet bepaald bekend staan om hun ecofriendly bestaan promoten de producten. Denk maar aan Kourtney Kardashian, die meewerkte aan een duurzame kledinglijn.
Met die kennis in het achterhoofd kan je greenwashing al makkelijker herkennen. Toch blijft het soms heel subjectief, en doen bedrijven het niet altijd bewust. Daardoor is het moeilijk om hen daarvoor te beboeten.
Hoe vermijden we het?
Laten we duidelijk zijn: jij bent als consument écht niet verantwoordelijk om eigenhandig af te rekenen met greenwashing. We weten dat dat gevoel wel eens kan sluimeren bij mensen die bewust bezig zijn met duurzaamheid. Bedrijven durven hun verantwoordelijkheid soms ook af te schuiven op de consument. Maar als we echt een impact willen maken, moet iedereen zijn steentje bijdragen.
Hoe gaan we ermee om bij Supergoods?
We hebben de luxe dat veel merken graag met ons willen samenwerken. Maar we zeggen niet zomaar 'ja'. De inkopers (Anne, Tonny en Olga) bekijken het merk altijd eerst met een kritische blik voor ze ermee in zee gaan.
- We worden ook ondersteund door COSH! met hun uitgebreide expertise.
- Natuurlijk moeten we ook kritisch blijven over onze bestaande collectie. Een voorbeeld: onlangs werd Organic Basics overgenomen door een grote internationale groep uit Israel, Delta Galil, die niet echt gekend staat om hun duurzame visie. Die staat trouwens op zwarte lijst van UNHCR, omdat het bedrijf ook actief is in bezette gebieden en op die manier mee de Palestijnen onderdrukt. Daarom werd er bij Supergoods besloten om geen nieuwe bestellingen te plaatsen bij dat merk.
Hoe kan jij als consument ermee omgaan?
Wees kritisch en attent voor rode vlaggen.
- Twijfel je? Stel vragen!
- Niet de tijd of energie om zelf op onderzoek uit te gaan? Dan kan je ook altijd shoppen bij winkels die het onderzoek al voor jou hebben gedaan. Zoals Supergoods.
Iedere stap naar meer duurzaamheid is toch positief?
Dat is het zeker! Maar greenwashing is geen échte stap naar meer duurzaamheid: het is een marketingtruc. Het werkt afremmend voor de transitie naar een duurzamere mode-industrie. Aan de ene kant zorgt het ervoor dat consumenten denken dat ze duurzaam kopen terwijl dat niet zo is. Aan de andere kant verschuilen bedrijven zich achter greenwashing om échte veranderingen te vermijden.
Maar wanneer een bedrijf stap voor stap kleine veranderingen doorvoert én daarover transparant en eerlijk communiceert ... Dan is dat wel een positief verhaal waarin wij willen geloven. Want het is niet mogelijk om van de ene op de andere dag duurzaam te worden. Daar kruipt veel tijd, geld, onderzoek en reorganisatie in. Maar dan is iedere kleine stap zeker de moeite waard!
Gepubliceerd in het Good Stuff Magazine vol 8.