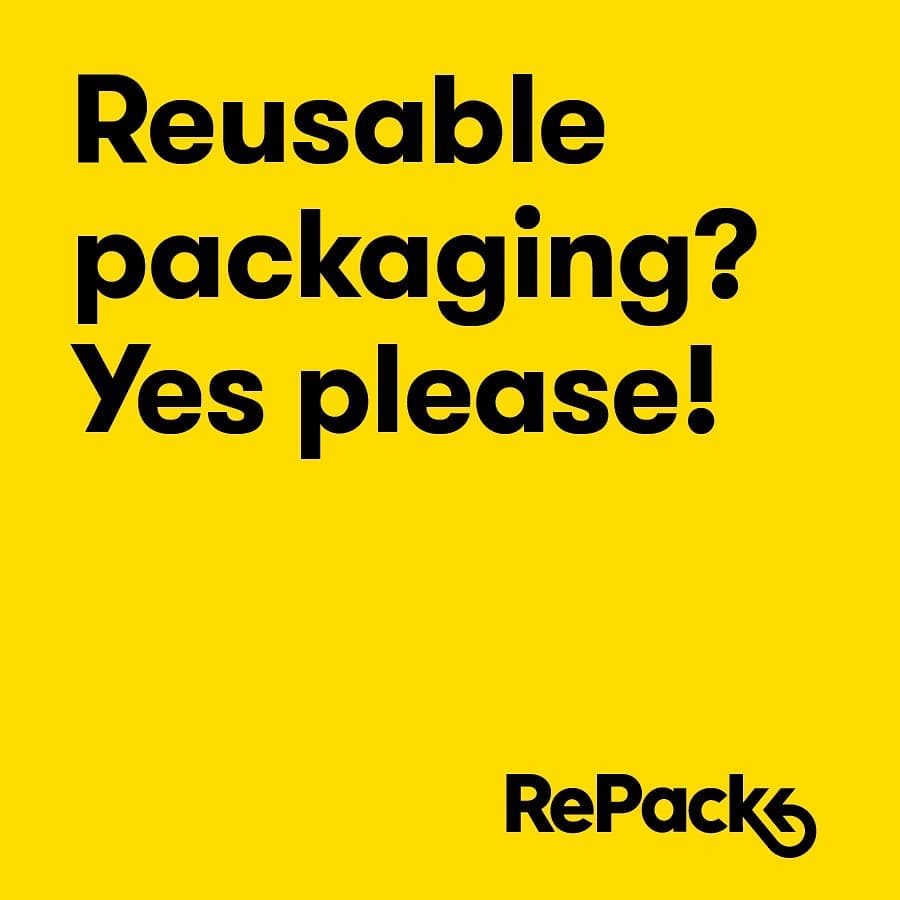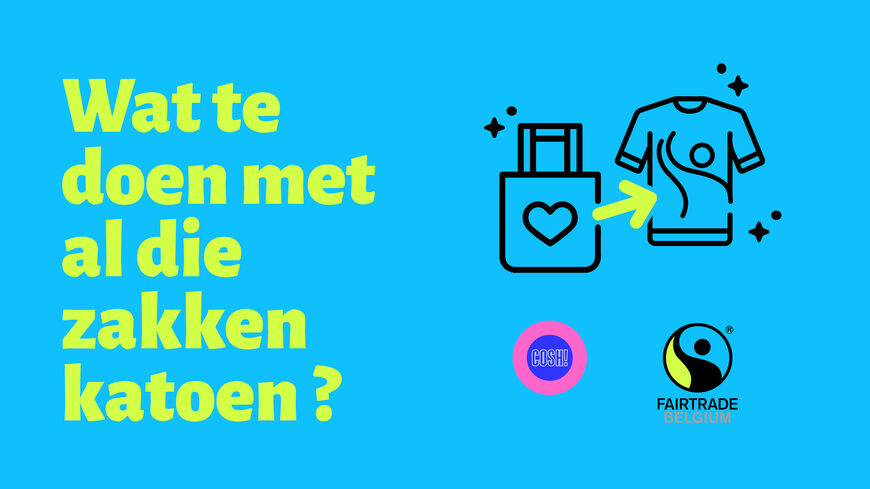 Geef jouw oude katoenen zakken een nieuw leven!
Ons katoenverbruik is de laatste jaren enorm gestegen. Op een halve eeuw tijd is de consumptie van katoen meer dan verdubbeld. Heel wat katoen wordt verwerkt in alledaagse gebruiksartikelen, zoals handdoeken en beddengoed, maar ook in de populaire katoenen zakken, of zeg maar tote bags. We verzamelen er steeds meer, krijgen ze cadeau, gebruiken ze als boodschappentas of kopen ze gewoon als een leuk accessoire. De laatste jaren werden ze zelfs een waar fashion statement.
Het idee achter deze zakken is goed bedoeld - we willen immers allemaal ons plastiekverbruik verminderen.  Maar in realiteit worden de bergen katoenen zakken die we thuis opstapelen groter en groter. En dus worden er ook steeds meer zakken gemaakt. Dat heeft niet alleen een grote impact op het milieu, maar ook en vooral op de erbarmelijke werkomstandigheden van miljoenen katoenboeren/-boerinnen. Zo moeten ze vaak lange uren werken met chemische pesticides en is er ook nog geregeld kinderarbeid. Dit wil Fairtrade Belgium samen met COSH! aankaarten en daarom zetten ze samen de schouders onder de actie "Wat te doen met al die zakken katoen?" 

Neem je oude katoenen zakken mee naar de winkel.

 
Doe mee: geef je tote bag een nieuw leven!
Heb jij ondertussen ook talloze katoenen zakken die daar toch maar liggen? Doneer ze dan in maart nog! Dat kan bijvoorbeeld in elke Supergoods winkel. Op die manier geef je hem op een originele manier een nieuw leven.

Daarnaast is "Wat te doen met al die zakken katoen?" trouwens ook een wedstrijd voor creatievelingen met een hart voor duurzame mode. Verwerk je onnodige katoenen tassen in een origineel design. De ontwerpen van de laureaten worden tentoongesteld op het Fair Fashion Fest, dat zal plaatsvinden op 23 & 24 april in Gent, alwaar ook de finalist zal worden gekozen. De lucky dude/dudette krijgt een gratis fotoshoot met zijn/haar/ hen ontwerp en er zal over hem/haar/hun ook een artikel worden geschreven. Klinkt dit jou als muziek in de oren ? Lees het wedstrijdreglement en schrijf je dan nu hier in.