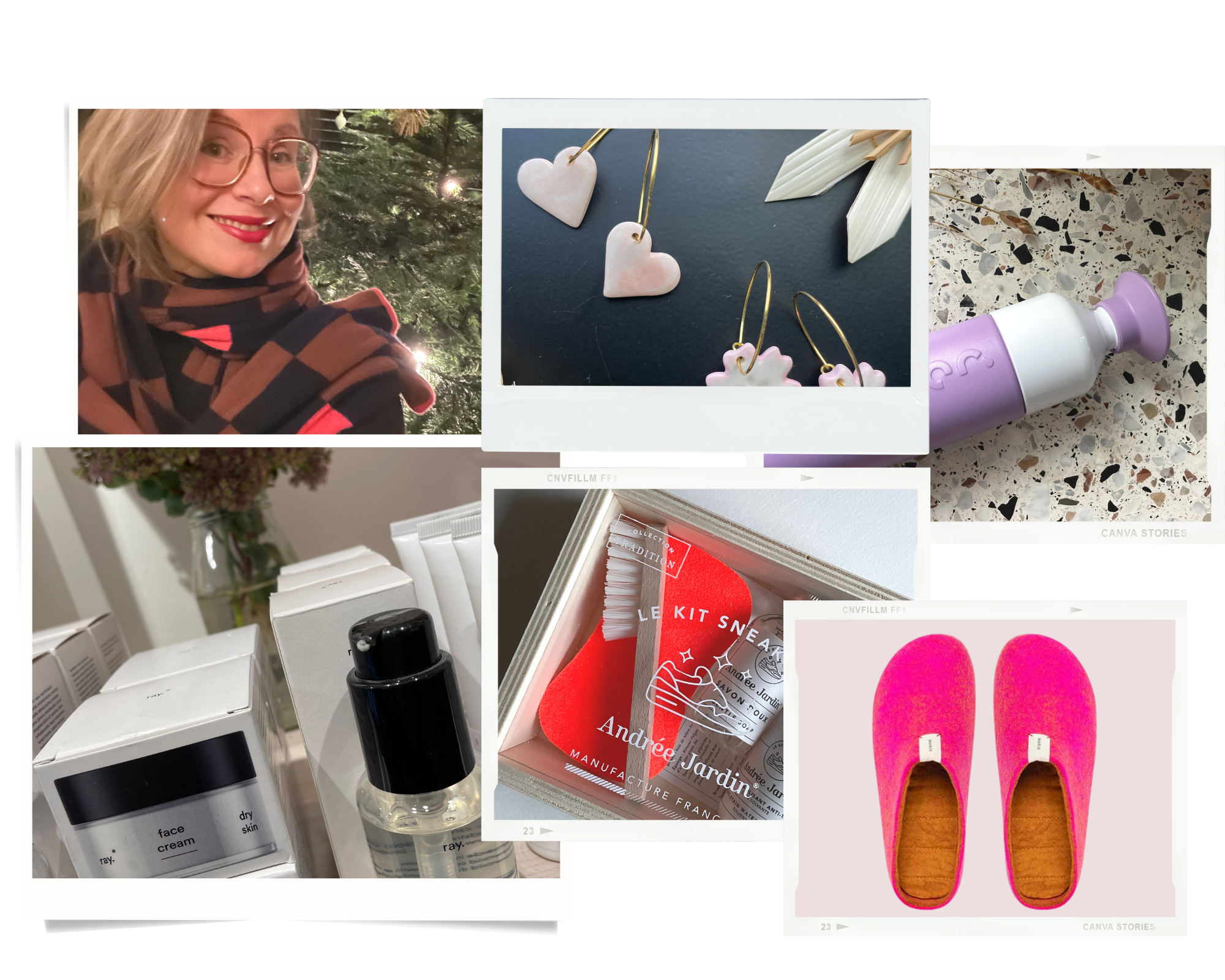 Anne's Gift Favourites
Anne, one of the Supergoods founders, selected her favourites of the gift collection in stores this year. 
Wolvis scarves and more
There is many reasons to love this brand. The unique styles, with a new concept every year are stunning. This Belgian brand produces in Belgium, which is quite extraordinary these days, what comes to any textile production. The owner and designer Griet makes effort to use overstock wool of other brands, to use as little new resources as possible. 
Baabuk
The slippers by the Swiss Baabuk have been popular for years. The style is quite minimal, so it suits many tastes. The felted wool will keep your feet warm guaranteed. A great gift also this year, when many of us is trying to save in heating and energy costs.
Ray skincare
This brand is also from Belgium, and there is already a big selection of products to choose from. Select a few skincare products for a gift, or the ready made gift packages. The brand is unisex, and suitable for sensitive skin. Some products, shampoos and soaps, are available for refills.
Dopper
The Dopper thermos is a super practical gift for anyone on the road. I use one every day for warm soup, but it is of course also great to just keep your water or coffee warm or cold, the way you want it. A must for Summer and Winter actually. What is great is that you can clean the thermos in the dishwasher. 
Select a trendy colour or minimalistic full black.
Chloé Juliette Studio jewellery 
This collection is just in at Supergoods. Chloé makes the ceramic jewellery in Mechelen. We met as our daughters go to the same school and same class. I admired her ceramics, so it was not a surprise we were excited to present Chloé's jewellery also in our stores. Every piece is unique.
Sneaker cleaning kit
This set helps to keep the sneakers clean and good for longer. Packed in a pretty box, makes the maintenance definitely more fun.