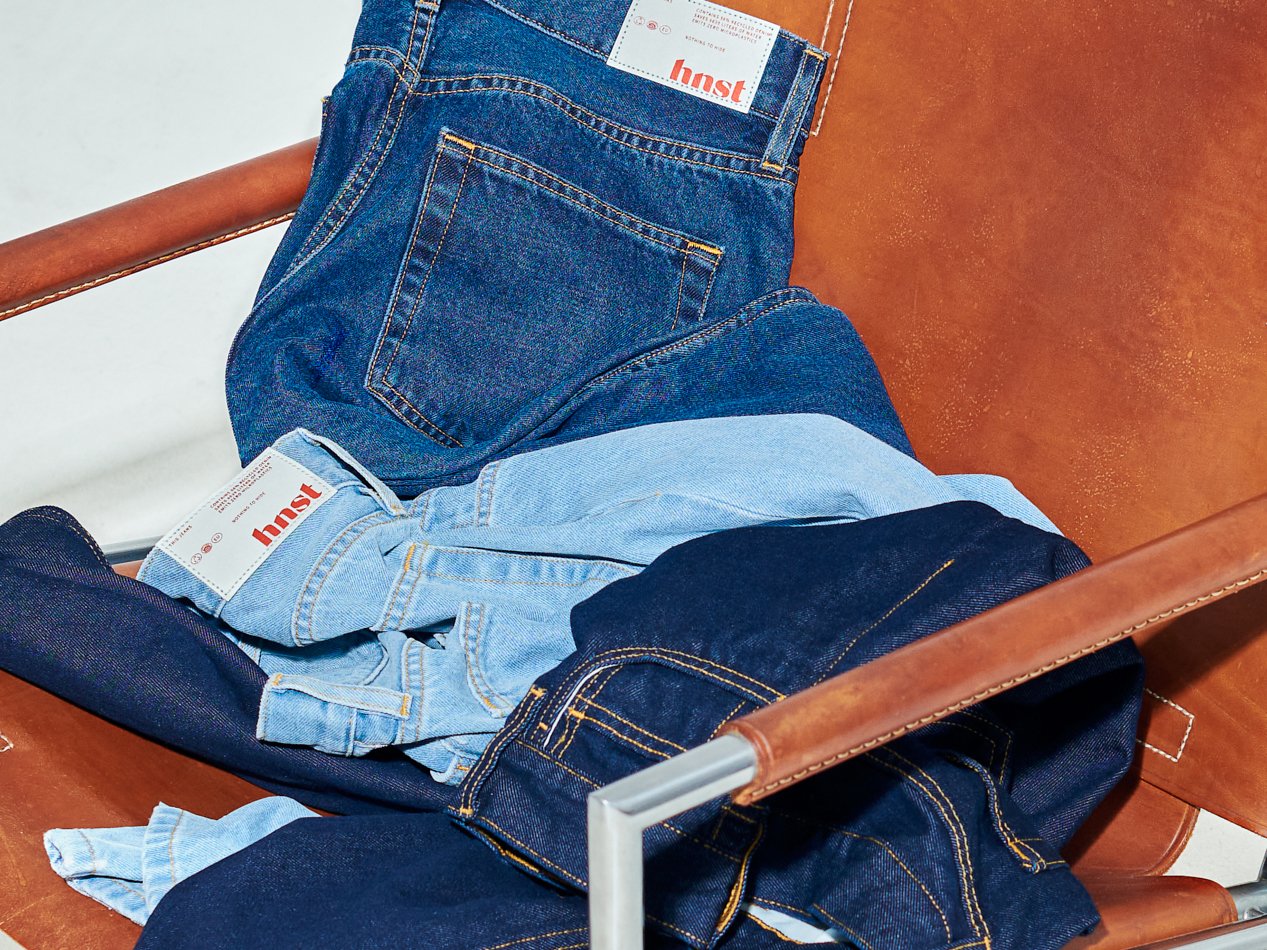 HNST
HNST is an innovative, sustainable and transparent denim brand, which wants to change the way jeans are made, the most polluting sector in the fashion industry. Based in Belgium HNST wants to operate as local as possible, producing the collection in Europe, at the moment mostly in Portugal.
The collection is based on slow fashion principles and has styles for both women and men. This way the brand says no to fast fashion cycles, where new styles have to be introduced regularly just to be sold out with lower price to make place for new styles a little later.
The sustainability means also that HNST jeans are as circular as possible, recycled jeans are used in the production of the new collection. HNST collects old denims to use in their production. This is also why HNST jeans are made easily recyclable. There is no metal rivets, and you can screw the button out yourself for reuse. This way the jeans are taken apart for easy recycling.
The production takes place in Europe, in Portugal, the brand tries to minimise unnecessary transport to keep the CO2 emission low.
HNST jeans are plastic free, also no elastane is used in any models.  This means no risk of microplastics. No petroleum is used in the production of the jeans.
Sorry, there are no products in this collection