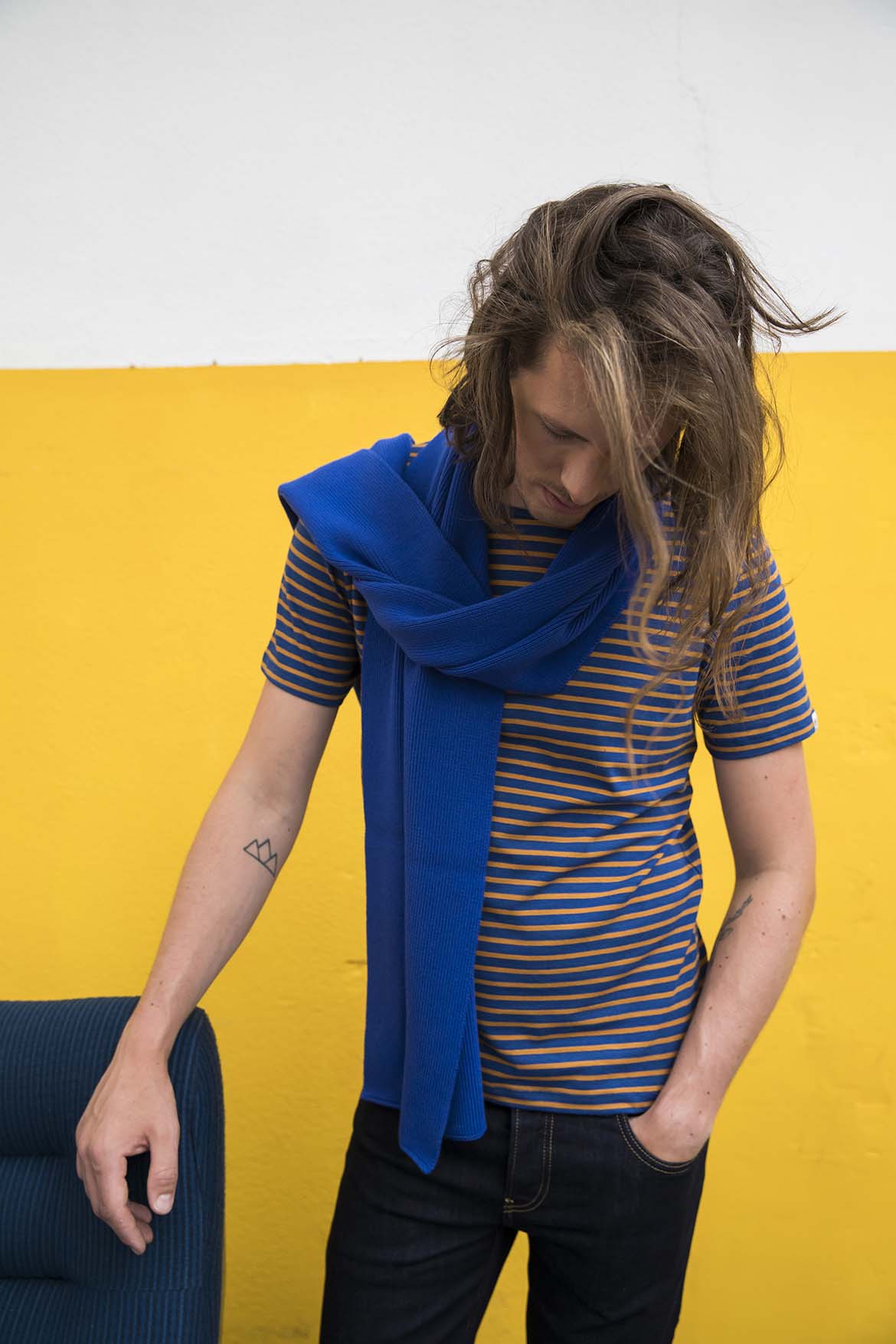 Duurzame T-shirts
✔
Verzending in RePack-pakket
✔
Betaal in winkel met Ecocheque
T-shirts zijn een absolute must-have voor iedereen. Zowel stoere als elegante types kunnen volop matchen en mixen met dit veelzijdige kledingstuk. Ook als je de natuur en mensheid liefhebt! Bij Supergoods vind je namelijk een fantastisch aanbod aan duurzame T-shirts. We hebben ze in allerlei prijsklassen, kleuren en modellen. Daarom vind je bij ons vast je ideale ecologische T-shirt.
Ontdek meer over de eigenschappen van het biologische T-shirt
In onze winkels en webshop vind je onder andere duurzame T-shirts die het certificaat GOTS hebben. Dit houdt in dat het textiel op sociale en milieuvriendelijke wijze is geproduceerd. Er mogen bijvoorbeeld voor de productie geen schadelijke en kankerverwekkende stoffen zijn gebruikt. Ook moeten duurzame shirts met een GOTS-keurmerk een zekere kwaliteit hebben die garandeert dat ze niet te snel slijten of kleur verliezen. Verder moet het biologische T-shirt voor minimaal 70 procent uit biologische textielvezels bestaan.
Vind een biologisch T-shirt van een topmerk
De duurzame T-shirts in onze collectie komen allemaal van gerenommeerde merken met een passie voor een betere wereld. Kies bijvoorbeeld je nieuwe duurzame T-shirt van het label Thinking Mu, Knowledge Cotton Apparel of Dedicated. Wil je dat het biologische T-shirt in Europa is gemaakt? Armedangels Jan 'n June en Brava hebben dan de juiste items voor jou. Of wil je absoluut geen dierlijke producten gebruiken? Ook dan kun je jouw ideale ecologische T-shirt kiezen uit allerlei verschillende merken in onze collectie met vegan kleding.
Duurzame T-shirts voor ieder moment
Voor een feestje, naar je werk of in je vrije tijd: voor alle gelegenheden vind je bij Supergoods een geschikt ecologisch shirt. Het opvallende jasje van je partyoutfit kun je bijvoorbeeld goed combineren met een trendy strak T-shirt. Trek je bij hetzelfde shirt een zakelijk colbertje of vest aan, dan heb je een mooie look voor naar je werk. In je vrije tijd kan het duurzame T-shirt eigenlijk altijd en overal. Voor coole biologische jeans kun je overigens ook bij Supergoods terecht.
Duurzame shirts kopen bij Supergoods
Wil jij graag een volledige ecologische garderobe in jouw eigen stijl? Koop dan je duurzame T-shirts bij Supergoods. Wij hebben ruime en gevarieerde collecties voor dames en heren in verschillende maten. Dus maak je look mooier en daarmee ook de wereld en kies voor ons aanbod. Je kan daarvoor in een van onze conceptstores terecht die je vindt in Antwerpen, Mechelen en Gent. Of koop je ecologische T-shirt online in onze webshop. Heb je nog vragen? Bel dan Supergoods in Antwerpen op +32 (0)0476 903 707 of mail naar antwerpen@supergoods.be!
Bekijk ook eens:
Duurzame jeansbroeken | Biologische sweater | Ecologische kleding