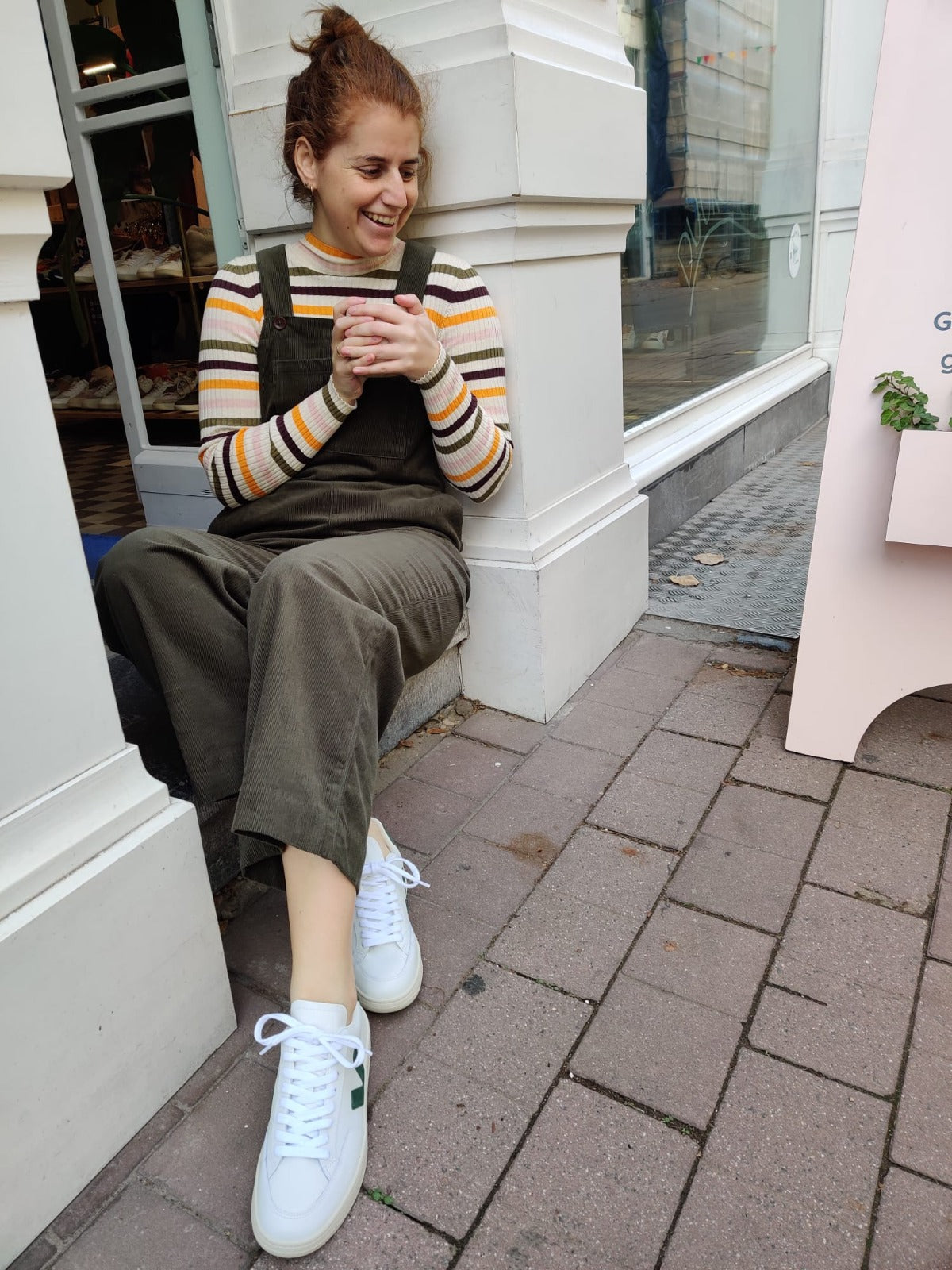 Dorien's favourites
Maybe you have already met Dorien, at Supergoods Antwerp on Kloosterstraat? She works in our Antwerp team for around a year now, in charge for the best possible client service, receiving and unpacking, collections, being in contact with our brands about the deliveries and requests of our clients, et cetera.
Dorien is green at heart, and will be happy to advice you with fair & eco fashion, and tell more about our brands and their philosophies. She is also contributing regularly for our Good Stuff magazine, on sustainability or ecofashion.
Dorien has studied ergotherapy, and also at Supergoods we can rely on her to help in organising our work better, or to improve wellbeing at work.
Her hobbies include carpentry, often with reclaimed material. She also loves to travel and get to know other cultures and discover new places. Dorien got recently married and she has planned a great honeymoon for the winter break with her husband - something to look forward to!