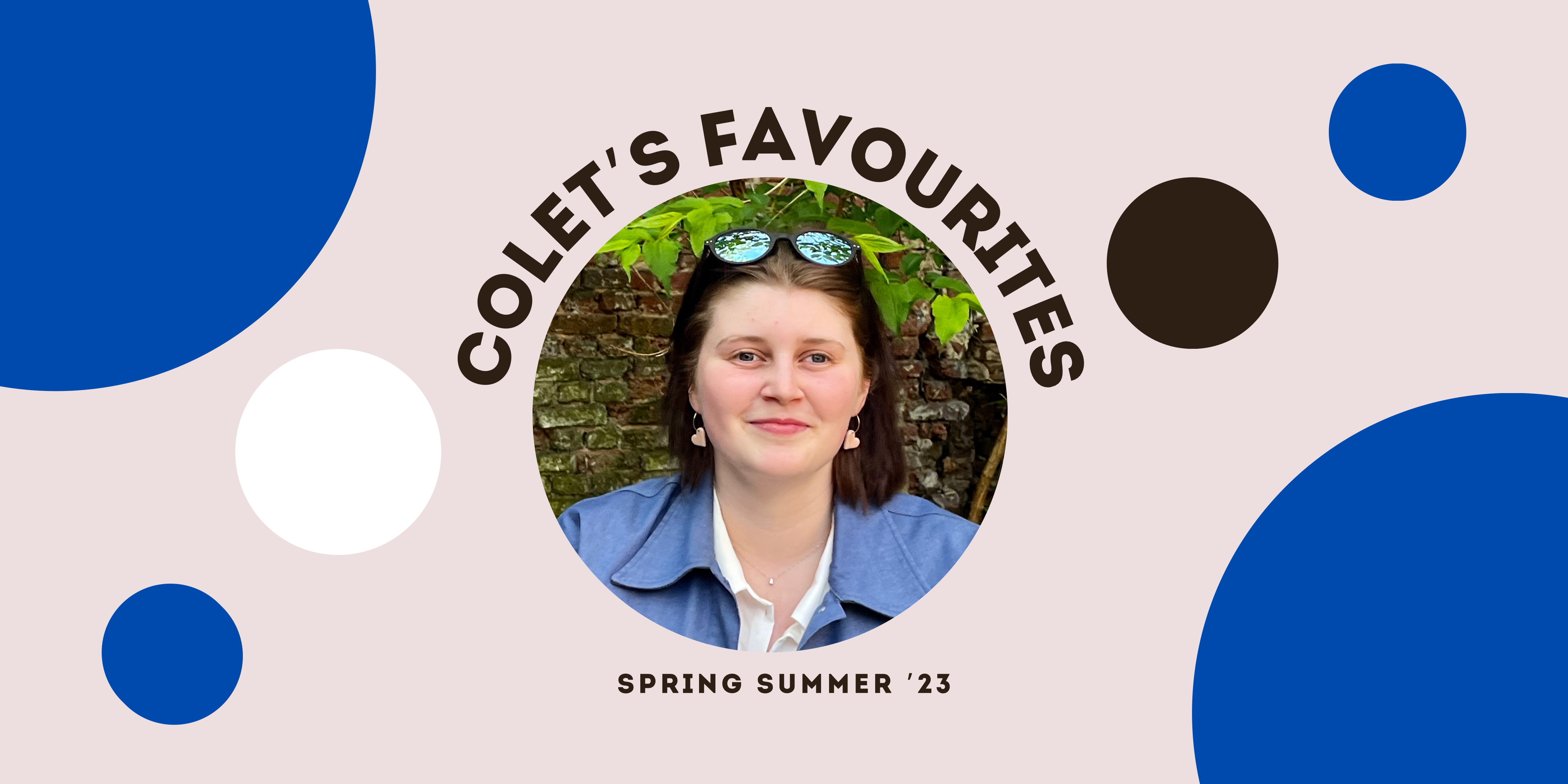 De lentefavorieten van Colet, team Supergoods Mechelen
Colet begon haar carrière bij Supergoods als jobstudent en sinds enkele maanden werkt ze nu ook voltijds bij ons. Ze is een echte aanwinst. Colet is helemaal in haar sas in de winkel maar multitaskt zonder moeite mee achter de schermen in de stock en in de webshop. Colet heeft een lijstje gemaakt van haar favorieten uit  de lentecollectie. Meer tips kan je van haar krijgen bij Supergoods in Mechelen natuurlijk: spring gerust binnen!
"De ArmedAngels Zonyaa off white blouse heeft net dat tikkeltje meer dan een gewoon wit hemd. Een mooi kraagje, leuke fronsjes en een mooi afgewerkt mouwtje. En ze voelt ook heerlijk luchtig aan!"
"Het Fam the Label Claudine jacket vind ik een echte must have - perfect voor het tussenseizoen. Een mooie kleur en makkelijk combineerbaar met andere items uit mijn kleerkast. En uit de winkel."
"De Chloé & Juliette keramieken oorringen zijn uniek, en Made in Mechelen. Elk paar is net iets anders en geeft een extra glans aan je outfit."

"De Aarni Fulton Ebony zonnebril zit gewoon goed. Fijn dat je ook in accessoires een duurzaam en ecologisch alternatief kan vinden."
"De Veja Venturi's zitten zooooooo goed! Perfect om mee te gaan werken, shoppen, wandelen,... Ze zitten vooraan net iets ruimer, wat ik bijzonder comfortabel vind."