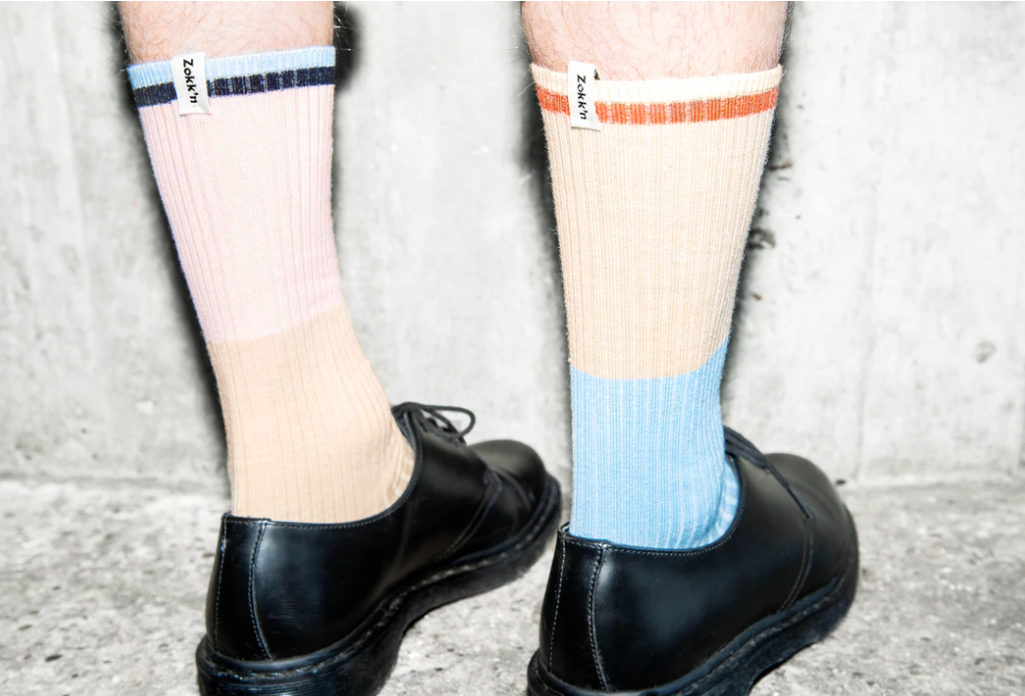 Zokk'n
"Sustainability begins with not trowing away something that is not broken."
The laundry basket with single or orphan socks, the eternal search under the bed, behind the cupboard, in the washing machine for that other sock, trowing away a perfect sock because the other one is broken ... Everyone knows this universal problem. 
I knew that I could find a solution for this and in 2013 I decided to work out this plan effectively. At that time I had less than a gram of knowledge about raw material, the properties of yarn, the complexity of sock making. Years of research and a number of training courses on fibers and entrepreneurship have provided me with many insights. 

- The founders of Zokk'n