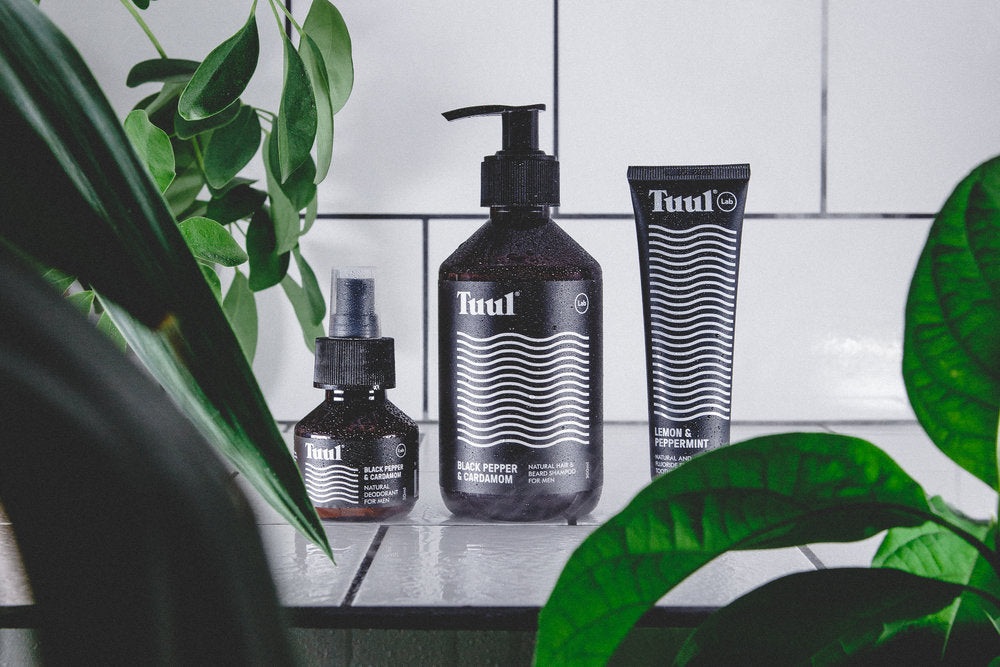 TUUL Lab
Tuul is a family business established in 2016 in Estonia. It all started from an episode in the couples' bathroom that was followed by numerous failed experiments of making natural perfumes for men. Back to the beginning, wiser and stronger, the first handcrafted series of grooming products was launched.
Together with organic skincare experts, Tuul Lab series was developed. Putting high-quality natural ingredients and powerful extracts in tried and tested formulas, Tuul Lab offers a range of everyday essentials — shampoo, deodorant, and toothpaste. All vegan and cruelty-free, not containing parabens, SLS, synthetic perfumes, salt and silicon.
The goal is to simplify men's life and make natural a new standard in mens' cosmetics. Why? Because everything matters — how we think or move, what we eat or apply on our skin. Nature is the most powerful source, and with the rising awareness, Tuul meets the need to help you look good and feel good.
Sorry, there are no products in this collection