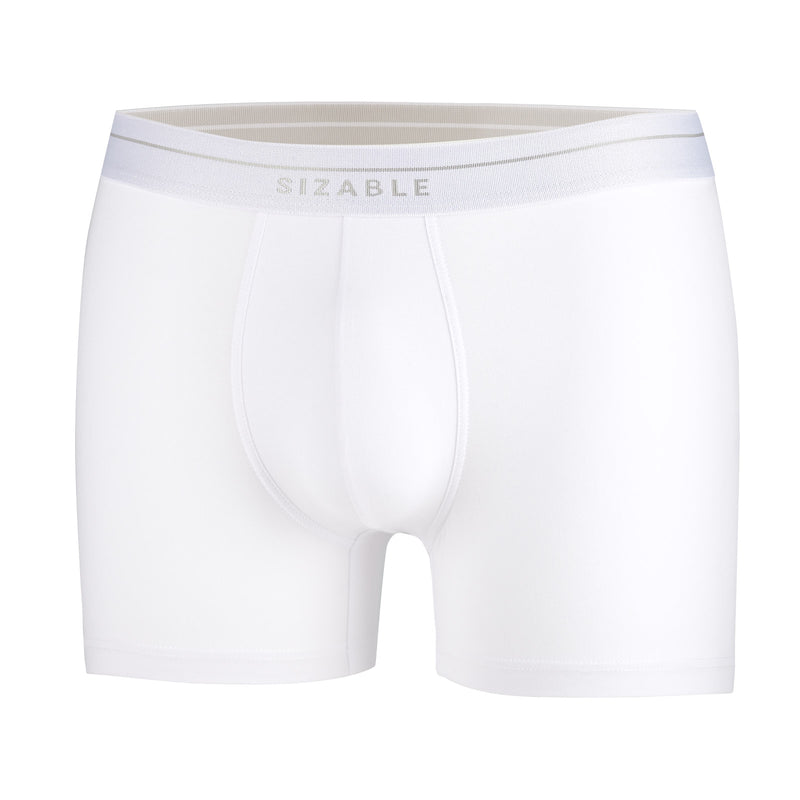 Sale

SIZABLE Casual Boxer white
Sizable boxers are a must-have for every man. Made from bio-cotton, they combine a stylish design with a luxurious look. Not only do they fit beautifully, they also feel comfortably snug. In brief, they are the perfect body fit underwear!
SIZABLE Jim Slim fit V-neck undershirt white
Narrow shoulders, waist and hips define the Jim model. Best for a slim physique. The undershirts are made from Lyocell. Lyocell is a natural fibre with a luxurious look. It is also environmentally friendly, soft and extra absorbent.