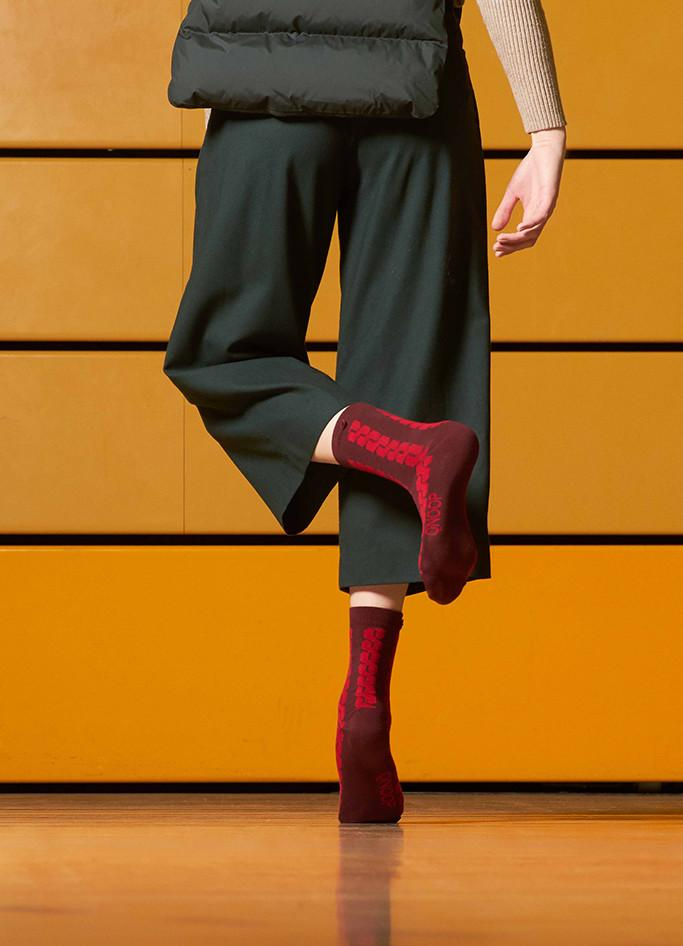 Qnoop
Qnoop is Amsterdam based contemporary sustainable sock wear label whose goal is to change the rules of the sock wear game. Bold designs, but wearable. Superior organic quality and comfort. And smart innovation.
Qnoop stands for 'button' in Dutch (well, normally spelled with a 'k'), because we design all our socks with a button and a custom-made button loop. By tying together both socks they will always stay a couple. In your laundry, when drying and in your drawer. Solving the problem of the missing sock once and for all.
Qnoop developed a button that is made of biodegradable materials, such as recycled cotton fibres. The socks are made of 100% organic cotton.
Qnoop socks are always gift wrapped in a firm folding box or a gift-bag made of recycled cardboard.
Sorry, there are no products in this collection