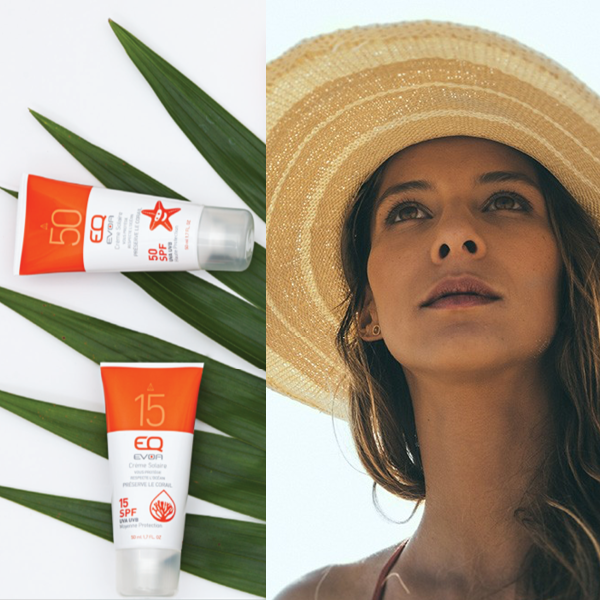 EQ Love
Most sunscreens contain chemical filters. When applied on skin, these filters are spread in the water and are highly polluting for the aquatic environment, even at low concentration.  EQ decided to take action by creating the first sunscreen certified as non-toxic to coral reefs and the marine environment. EQ range's formulas are certified by ECOCERT® and COSMEBIO® accredited.
So no GMO produce, no parabens, phenoxyethanol, silicone, PEG, perfumes and synthetic colourants and no nanoparticles (particles of such a small size that they may be able to go through the skin's barrier and infiltrate the blood system causing undesirable effects in accordance with the type of molecules).
For the sun protection range, the use of mineral (natural) filters must be guaranteed.
EQ Love After Sun
Face and Body. Hydrates and Soothes. Made to relieve skin that has been stressed and dehydrated from exposure to the sun, it quickly soothes and hydrates the skin whilst providing an immediate cool feeling.99.45% natural origin, allergen-free. certified organic by ECOCERT®, labelled...