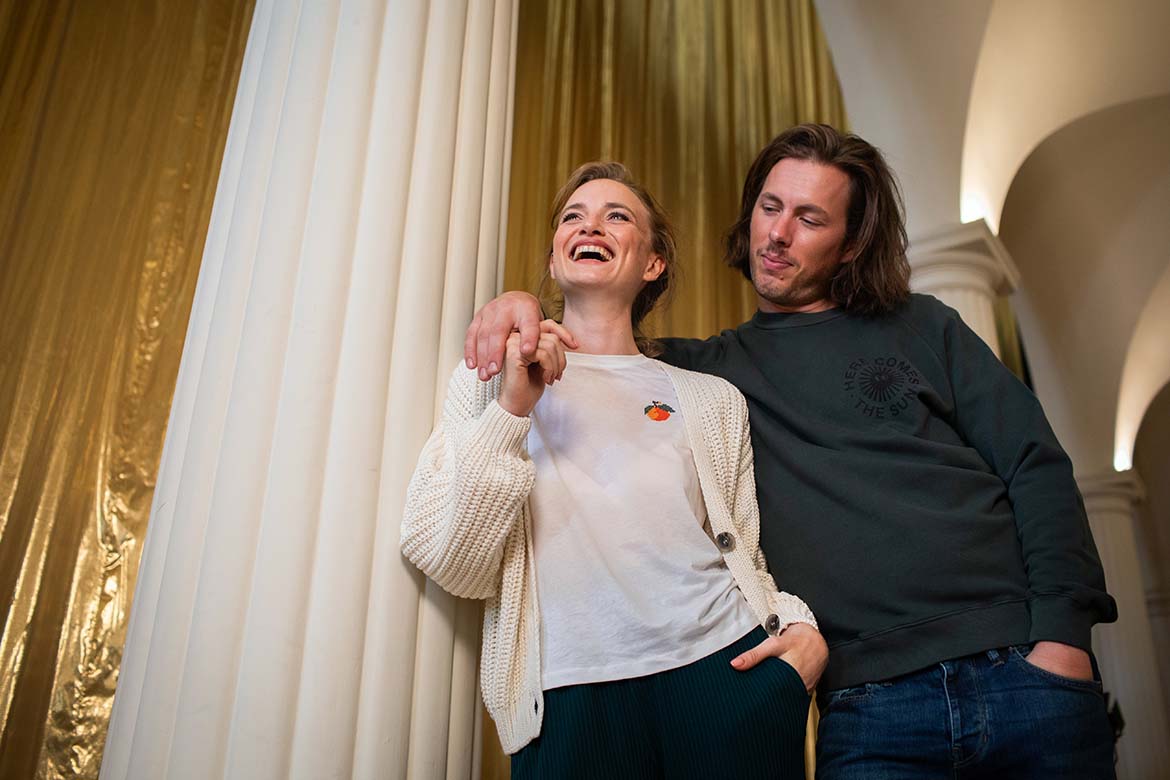 Collection: lookbook La Lumière
We have been shooting our collections in various locations during the years, outside, inside, in old factories, at different homes, even in our home actually... This time we chose a really beautiful historical site, La Lumière Cinema in Mechelen. This cinema is located in a recently restored event venue in the city center. And what a stunning place it is! One signature element is the golden curtain which reaches all the way from the top to the ground floor. The hosts told us that many couples like to take their weddings pictures here.
Take a look at the lookbook here.