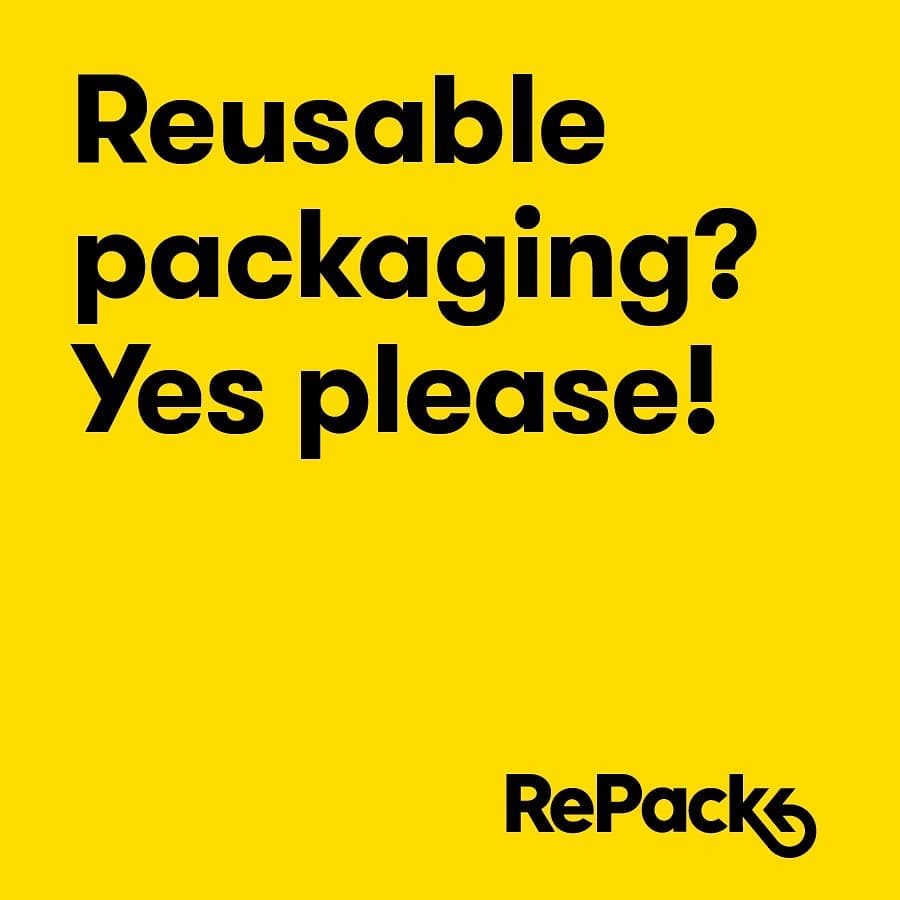 Tim Brückmann from Wunderwerk: "Perhaps in 20 years there will be just ethical fashion"
One of our newest clothing brands is Wunderwerk from Germany. In short time it has become really popular among our customers, and the ones who buy it tend to come back for more. We wanted to ask Wunderwerk's founders what is the secret behind their success. We got answers from Tim Brückmann, who started the company with Heiko Wunder just two years ago.
Tim and Heiko
Wunderwerk is a relatively new brand in the growing market of ecological and fair fashion. Yet we have gotten raving feedback on Wunderwerk clothes so far. People are very content with the quality of the fabrics, and the models, for example. What would you see as your strength compared to other ethical fashion brands?

Tim: First of all we are one of the only brands, who nearly do not use any plastics or mineral oil based components of fabrics in our collection. Only our women's denims use 2% elastane in the fabric, but we are searching for other possibilities. We see Wunderwerk as a fashion brand which should compete with normal, not ethical or green brands. So stylewise we always like to be up to date.

This is also our strength compared to other ethical bands: We are a very fashionable and commercial brand. We like fashion but with our ethical lifestyle philosophy. You can't create an ethical fashion brand without knowing the roots of a sustainable lifestyle.

To whom do you design your clothes, who is your typical customer?
Tim: We call our customers "metropolitan", which means they life in an urban surrounding, love to be dressed fashionable, but clean. There is no age group, it is more about a style group.

Wunderwerk has a lot of emphasis on details. You use the most sustainable materials available in labels and buttons, just to name one example. Could you tell us something more about how you try to make the production as sustainable as possible?
Tim: For us it is very important to secure that all stages of the production process are sustainable and fair trade. To secure that we buy mostly certified yarns, for example all the organic cotton we use is GOTS certified. We visit nearly every second month our producers. We also try to produce just with producers who are certified as well.
We are also member in IVN www.naturtextil.com

One has to pay more for sustainably and fairly produced clothes. Is it worth it, does it make a difference?
Tim: You don't pay more if you think about the external costs for the pollution of the environment. If more people think about that and calculate the cost for the pollution they cause, it's cheaper to buy sustainable fashion. This can lead to a long monologue from my side and I don't like to bore you.

The price level of Wunderwerk is very commercial and very often not higher than the prices of normal brands. We develop our styles always thinking about the market price. So our price level is not higher than the prices of other brands who work on the same quality level.
Wunderwerk collection

H&M and other big players are producing more and more organic clothes. Is there need and space for brands who concentrate only on ecological and fair production?
Tim: Do you trust them? The prices of these companies are much too low to be "fair trade" and really sustainable. I think the niche "ethical fashion" will grow very much in the future, so we will see a lot of new nice ethical brands in the future. I also think that the chemicals used in textile production will be banned sooner or later. Perhaps in 20 years there will be just ethical fashion.

Compared to these big players, small brands have very limited budget for marketing and PR. In magazines and media the content is often paid. It is difficult to get space for sustainable fashion there. How can you go around this so that people who are unhappy with the way fashion industry work will know that there are really interesting and fair brands out there?
Tim: The green community is very well informed. But we work with a PR agency who does a very good job making the brand more known.

Could you tell us about the upcoming collections next year, which way is Wunderwerk going in 2015 and beyond?
Tim: We will stick to our metropolitan style and we will launch very cool collaborations with different brands. Stay tuned!

When you do not wear Wunderwerk, what do you wear?
Tim: In winter I love the jackets from HOODLAMB (dutch eco fashion brand). I also love the brands Samsoe & Samsoe, WOOD WOOD, etc. They are not sustainable but the styles are very cool. I love the Scandinavian brands a lot. It's a pity that they don't work on a sustainable basis.
Tim, thanks so much taking the time to answer these questions! You can get more news and information on Wunderwerk on their Facebook page.